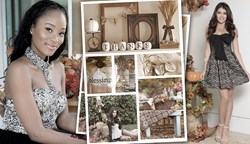 The Savvy Apparel Jewelries All Year Long
(PRWEB) October 29, 2013
Bargain fashion accessories are one of the hottest trends for the Fall 2013 season. The problem with keeping up with fashion from season to season is that it is expensive to change wardrobe pieces with each new craze. The answer is often to utilize accessories of different types to give new life, depth and meaning to an outfit. Wholesale Fashion Square understands this challenge and helps the fashion forward breathe new life into their outfits by offering bargain pieces that match the season's trends.
Wholesale Fashion Square is taking their website to the next level by bringing classic, timeless pieces to the hands of fashionistas everywhere. By adding a Classic Pieces section to the Jewelry category (http://www.wholesalefashionsquare.com/Jewelry-s/51.htm) of their website, they are connecting buyers with the classic pieces they want while also offering them the prices that they want. In addition to adding the new category to the website, the company's owners decided to have the website re-designed to offer a better, friendlier buyer experience.
The new classic jewelry items on Wholesale Fashion Square can be accessed through the website directly. Buyer can easily browse the pieces available for purchase and also see other fashion items the website sells. Stay current with fashion this season! Let Wholesale Fashion Square help to keep you classic and fashionable without paying a lot for it.
For more information on or to view the list of inventory, visit: http://www.wholesalefashionsquare.com.