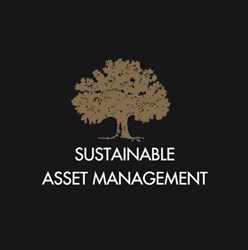 if this was full of Oud oil it would probably be worth around fifty thousand dollars.--Gary Crates
London, United Kingdom (PRWEB) October 30, 2013
Much of the audience were already familiar with large scale forestry and its established desirability by High Net Worth Individuals (HNWI) and Family Offices. Especially in the UK around Europe and in North America where land values are usually more predictable and the modest returns on a traditional forest crop can often be supplemented by local tax advantages. However in recent years a growing number of Pension Funds, Sovereign Funds and Institutional Investors have been looking more favourably at the forestry sector due to the long term security, lack of correlation to regular stock markets and the increasing desire for 'green', environmental and sustainable assets inside portfolios. Growth in the market has resulted in demand for new forestry investments and a more exciting rate of return to reflect the specialist areas and geographical regions that are involved today.
This influential group of investors and experts listened intently as Gary Crates outlined the complex process of examining the specialist forestry assets under management (currently valued at around US$400 million), sustainability criteria and operations of Asia Plantation Capital (APC), applying comprehensive due diligence and creating investment vehicles attractive for institutions, HNWI and family offices, a market where there is recognised strategic demand for forestry and ethical investments.
Sawn timber, pulp for paper and biomass are the usual end products for large scale forestry operations, so Gary Crates also explained the niche high value end products derived from smaller scale Asia Plantation Capital plantations of Aquilaria and the organically induced Agarwood. End products with desirability from the perfume sector, beauty industry, for use in Traditional Chinese Medicines, to beverages as diverse as tea and sparkling energy drinks. The highest value end product, Oud oil, was explained when Gary held aloft a large glass bottle of table water from the podium and announced "if this was full of Oud oil it would probably be worth around fifty thousand dollars".
The sustainability credentials of plantations and involvement with local communities are also factors of great importance to Asia Plantation Capital and SAM. In the communities where they operate Asia Plantation Capital employ a total of around 2000 people representing an important source of rural employment. Sound forest management practices are being used and the legality of each Aquilaria tree confirmed by CITES certification as this is an endangered species in the wild. Preservation of the species is now predominantly left to innovative plantation companies such as Asia Plantation Capital, a fact recognised and valued by clients in the Middle East and Asia where Agarwood and Oud have important cultural significance.
Sustainable Asset Management's partnership with Asia Plantation Capital over the past year has led to a structural and commercial re-shaping of the Asia Plantation Capital business and already, following extensive due diligence, has led to an initial US$100M placement deal with private equity firm Greenstone Equity Partners in Dubai.
Gary Crates handled a great deal of questions over lunch and in coffee breaks as both investors and foresters looked to understand more about Agarwood and Asia Plantation Capital's agroforestry model in South East Asia. With the Story of Oud potential investors realised that 'excitement' and 'forestry' can once again be used in the same sentence.