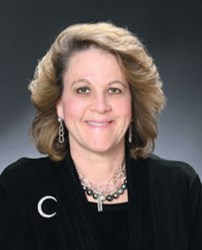 Leaving a large amount of money to heirs who are not prepared to invest it wisely can result in bad decisions and regret.
El Paso, Texas (PRWEB) October 29, 2013
Many people who inherit money regret spending their lump sum unwisely with nothing to show for it later. HuffPostLive invited nationally known authority on inheritance issues, Susan Eisen of El Paso, Texas, to take part in a lively telecast discussion entitled "I Squandered My Inheritance." to offer her insight into preventing this from happening in your family.
"For those not prepared to take on inherited assets, they can go as quickly as they come" said Nancy Redd, host of the live show. About the show, she added "Our guests share how they learned to manage their inheritance the hard way".
Sharing the panel with Ms. Eisen were two professionals who learned the hard way that acting without professional inheritance guidance is like overdosing on chocolate. After relaying their stories on the air, Susan Eisen advised the viewers to make a With Love List for their family heirlooms and keep it along with the information prepared by their estate attorney, financial planner, and CPA. This list directs the heirs on whether to appraise, sell, or keep their family treasures and prevents them from making hasty decisions they could regret later. As an art and jewelry appraiser for the past three decades, Susan Eisen developed her heirloom advising and inheritance consulting practice after hearing thousands of stories on family inheritance battles and wasted
money and by speaking at wealth management seminars and conferences. "The best way," she says, "to handle an inheritance is to put aside some portion of the money for something fun, for a celebration or a special purchase, and work with a professional to safely invest the rest." In her book, "The Myth Of The Million Dollar Dishrag-An Effective and Powerful Plan To Avoid A Family Inheritance Battle After You Die", Eisen spells out the ways to plan your estate so the heirs do not have to wait until the will is read before they start deciding what to do with their gifts.
Choosing the right executor can also help in providing guidance to the heirs about what to do with their newly found cash. Had the guests on the HuffPostLive show had some guidance, they probably would have been bragging about their investments rather than crying about them.