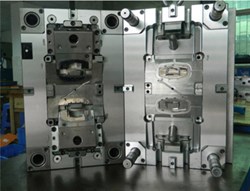 (PRWEB) October 29, 2013
Recently, the famous online supplier of injection molding and plastic blow molding services has shown its new designs of pill and tablet bottles. Additionally, all these new pill and tablet bottles are available at deep discounts, up to 32% off. The promotion will be valid until November 29, 2013.
Based on a senior spokesman for the company, this collection of pill and tablet bottles is of high quality and good shapes. These pill and tablet bottles are made from excellent materials and they can work well even in high temperature.
"We are excited to announce the new designs of pill and tablet bottles." The spokesman states, "We are confident that they can sell well in the market. Clients from around the world can definitely be at ease about our product."
Wuxi Glory Plastics offers a large collection of excellent HDPE injection blow molded tablet bottles and containers in 100K class clean room workshops. Its bottle products are made according to GMP or FDA standards; they sell well in the American and European market.
Apart from pill and tablet bottles, Wuxi Glory Plastics provides customers worldwide with a lot of products like plastic caps, plastic industrial parts, rubber and silicone rubbers and more. It pays much attention to customers' demands, expectations and satisfaction.
About Wuxi Glory Plastics
Wuxi Glory Plastics was founded in 1995 and is based in China. It specializes in providing various types of plastic injection molding and blow molding services. The company also provides customers discounted shipping for its products, as well as unmatched customer service For more information about the cemetery and future events there, visit http://www.plastics-molding.com.