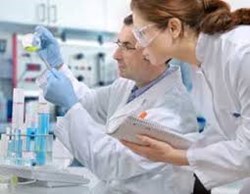 We anticipate that it will result in advances that will save lives.
Bolton, UK (PRWEB UK) 1 November 2013
According to the Manchester Evening News, scientists have been awarded £35 million to develop new ways of detecting cancer (1). It is hoped, that when complete, the research will help to prevent incidents of cancer misdiagnosis, improving the success rate associated with treating the disease.
The research will bring together scientists, engineers, and medics, encouraging them to develop new imaging techniques. The project will help doctors to learn more about how tumours feed, and grow, and how cancer cells signal to one another (1).
It is believed, that the scientists will research sophisticated imaging studies, aiding them in revolutionising fields relating to drug development, and cancer treatment (1). They hope to understand whether or not the drugs used to treat brain tumours, are delivered to parts of the brain where they are needed, or whether such a pathway can be improved.
Together, a high profile cancer research charity, and a council for research, have committed £35m, over five years, to four cancer imaging centres (1). As reported by the Manchester Evening News, scientists in Manchester, Oxford, and London, are involved with the project, representing a much applauded joint effort.
Professor Ian Jacobs, vice-president of the University of Manchester, and Dean of the Faculty of Medical and Human Sciences, has elaborated on his hopes for the project (1):
"This is an exciting development which will provide added value to our efforts in cancer research by linking the expertise and research in cancer imaging in Manchester and Cambridge. We anticipate that it will result in advances that will save lives."
Considering the research, Asons Executive, Laura Williams –
"This research represents hopes improvements in cancer treatment, and it will be interesting to see how the project develops."
"Having a true understanding of cancer could significantly improve the way it is diagnosed, and treated. Improving cancer surgery, and its associated complications, would be a positive step; this research may also improve the prognosis for those whose treatment has been delayed, for example those who have suffered from breast cancer misdiagnosis."
"At Asons Solicitors, we see claims for surgical errors, where complications have hindered recovery. Improved treatments would certainly represent a significant advancement."
In the event that someone has been subject to cancer misdiagnosis, they must seek legal advice as quickly as possible. Taking action can prevent the same situation from reoccurring, helping others to avoid injury in future.
Those who have suffered from cancer misdiagnosis may be able to make a clinical negligence claim for cancer misdiagnosis compensation. Asons Solicitors deal with NHS compensation claims on a regular basis, they can be contacted on: 0844 850 1062 or via their medical claim form at asons.co.uk.
-Sources-
(1) Manchester Evening News, Manchester cancer team is handed £9m for new research, (25/10/2013) manchestereveningnews.co.uk/news/greater-manchester-news/manchester-cancer-team-handed-9m-6236257
-ENDS-
About Asons Solicitors:
Asons Solicitors is a Bolton-based law practice that specialises in personal injury and industrial disease claims. Founded by brothers Imran Akram and Kamran Akram, Asons Solicitors has developed to become a young and dynamic law firm that delivers practical solutions to clients in times of difficulty. Their continued focus on their staff has seen them awarded with the Investors in People "Gold Award"; which is reflected in the professional and personable approach they take in working with clients. They strive to grow and to develop, and their supportiveness and attention to detail ensures that their clients use them time and again.
For further information, contact:
Email: info(at)asons(dot)co(dot)uk
Website: http://www.asons.co.uk