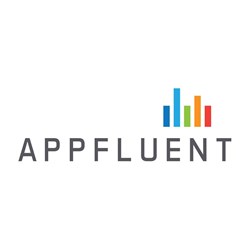 Operations...needs a way to proactively discover causes for [Hadoop] performance bottlenecks.
New York, NY (PRWEB) October 29, 2013
Appfluent Technology, Inc., a provider of Big Data analytic solutions, today announced at the Strata Conference + Hadoop World its groundbreaking new product, Appfluent Visibility for Hadoop.
The solution is the only product in the market that provides unprecedented insight into Hive SQL and its resulting impact on Hadoop job performance. Appfluent Visibility for Hadoop delivers detailed insight into the user activity related to Hive including the SQL statements, their performance and the data sets being used in Hadoop. The solution also shows how the SQL statements correlate to the performance of associated MapReduce jobs, system resource consumption and performance.
"Hadoop has become a major disruptive force, with a rapidly growing number of large enterprises moving workload and data onto Hadoop to slash database infrastructure costs and extend analytic capabilities," said Frank Gelbart, Chief Executive Officer of Appfluent. "Operations and development teams need a way to proactively discover causes for performance bottlenecks and respond to end-user issues. Our solution gives them the in-depth, actionable information needed to allow them to quickly diagnose problems and increase performance levels."
"We have noticed all enterprises with fifty-plus node Hadoop clusters run into the same challenges," said Santosh Chitakki, Vice President of Products for Appfluent. "Once they are achieving the cost savings of Hadoop and keeping clusters healthy, there is a sudden shift in attention to the analytics,transformations, and output of Hadoop. There is a surprising lack of visibility into Hive and MapReduce processing, and that's what we provide."
Among other capabilities, the application can:

Correlate activity across users, applications, HiveSQL, jobs and more
Detect problematic or out-of-norm performance
Drill down on Hive queries to associated MapReduce jobs
Visualize analytic performance in a point-and-click web dashboard user interface
Strata Conference attendees can visit Appfluent's team of experts at Kiosk #61 for a product demonstration as well as details on how to become a beta user.
About Appfluent
Appfluent provides IT organizations with unprecedented visibility into their Big Data systems to reduce costs. Appfluent helps companies put the right workload on the right system, across data warehouses, business intelligence, and Hadoop. Seeing every analytic and Extract, Transform and Load (ETL) that hits your Big Data, Appfluent can see where you are wasting expensive storage and compute. With Appfluent, enterprises can address exploding data growth with confidence, proactively manage performance of BI and data warehouse systems, and realize the tremendous economies of Hadoop.
For the latest news from Appfluent, follow us on Twitter: @appfluent.