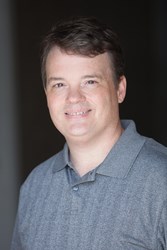 I wish every industry had a Mike Cleland. - NY Times Blogger, Cliff Oxford
Atlanta, GA (PRWEB) October 31, 2013
Mike Cleland, staffing industry expert and Owner of Charted Path, is pleased to announce that his book, Behind the Wheel: Driving Excellence in Staffing Operations, is receiving excellent reviews throughout the industry. This first book in a three part series provides an overview of the fundamental operations in an industry that is constantly under pressure from uncontrollable market forces. The book also provides guidance to managers on how to acclimate their organization in order to create a company that is both adaptable and highly competitive.
NY Times Blogger, Cliff Oxford reviewed the book, stating "I wish every industry had a Mike Cleland. Mike combines his knowledge as a practitioner with proven management practices to produce a highly relevant book for staffing executives and managers. He shows staffing entrepreneurs how to scale and professionalize their companies beyond a successful start-up or lifestyle business. Every page of his book benefits from his experience and passion to teach others how to build a business to exceed all expectations of every stakeholder of the enterprise." In addition, positive feedback has been received from Staffing Industry Analysts, Amazon and numerous respected staffing industry leaders throughout the country.
With over 19 years of experience in the staffing industry, Mike Cleland has built his philosophy around the belief that staffing should be less about numbers, and more about the human element and the potential of key leadership. As the founder of Charted Path, Mike continues to counsel multi-million dollar companies in various staffing verticals on challenges such as strategic planning, sales process improvement, performance development, compensation plan design, metrics portfolio creation and more. His solutions have generated over 40% top and bottom-line growth rates. Mike is an active member of ASA and TechServe Alliance. He is certified in Balanced Scorecard development and is a Certified Contingent Worker Professional through Staffing Industry Analyst. In addition, he is an Everything DiSC partner, trainer, and facilitator.
Mike states, "The importance of the staffing manager in ensuring their company thrives regardless of market conditions cannot be underestimated. This book is intended to inspire those in this industry in order to improve both short and long-term results".
About Charted Path
Founded in 2010 by staffing industry expert Mike Cleland, Charted Path was created to strengthen leadership and management capabilities in the staffing industry. Charted Path's approach leverages real world scenarios as a learning environment for both managers and executives to teach them how to develop solutions to current as well as unpredictable future problems. Charted Path service offerings include leadership development, performance driven business planning, and operations consulting.