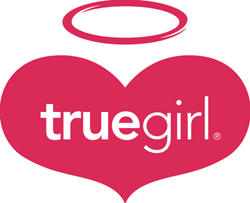 Teens shouldn't have to suffer with pimples and blackheads unnecessarily!
Sydney, Australia (PRWEB) October 31, 2013
Australia's leading cosmedical-grade beauty distributor Inskin Cosmedics is proud to be adding Californian based teen skincare brand True Girl to their outstanding stable of skincare solutions.
The range, which is made up of 8 products uses the highest quality naturally sourced ingredients; rich in antioxidants and proteins including aloe vera gel, green tea leaf extract and jojoba beads. Its free from parabens, sulfates and harsh chemicals that strip the skin of its natural, healthy oils and is super affordable in price.
With approximately 70% of acne in teens being avoidable, True Girl embraces Inskin's own philosophy of educating and believes it is important to teach teens about preventative skincare from as young as 8 years old. By implementing basic daily steps to keep the skin clean, using gentle natural ingredients, teens can now stop that breakout from ever happening- laying the foundations to healthy, clear, scar-free skin for life!!
True Girl's philosophy celebrates all that embodies the true teenage girl; bold, friendly and outgoing, she is in touch with the planet and careful with the products she uses on her skin. She does not have cash to spend on high-end beauty products but wants to start taking care of her skin.
The products in the colourful range include Tangerine Dream Cleansing Wash, Zingy Passion Fruit Toner, fresh Glow Tropical Punch Moisturiser, Pineapple Blast Zip Zapper, Radiant Green Mango Mask, Bright Eyes, Melon Crush Exfoliator and Cleansing Pampering Pear Wipe Outs and range from RRP $19-$23
"We are so excited to be distributing True Girl to the Australian market. It's a truly unique brand that has found the perfect way to gently, yet effectively tame young skin as well as educate our young on the value of preventative skincare. This is without a doubt the best gift any mum can give her daughter," says Inskin Cosmedics CEO and founder and mum Marie Enna-Cocciolone.
For further information on Inskincosmedics or the True Girl range, go to: http://www.inskincosmedics.com or contact team(at)inskincosmedics(dot)com.