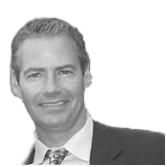 We are surrounded by top teaching academic institutions and clinics.
Cambridge, Massachusetts (PRWEB) October 30, 2013
As ETIAM Corp. continues its expansion in the US, the company is pleased to announce the promotion of Ron Chabot as the company's new General Manager, reporting to Eric Le Bihan, CEO. The promotion of Chabot supports the recent market growth and need for medical imaging solutions in the US.
Chabot brings over 20 years of sales, marketing and executive management experience in the medical device, healthcare communications, and software industries to ETIAM Corp. Chabot previously served as the President and COO of a leading healthcare technology firm. Having extensive experience working directly with surgeons and healthcare professionals in the US, Ron provides expertise and relationships to expand ETIAM's medical image sharing solutions to physicians.
ETIAM is confident that Chabot's appointment will catalyze the rapid expansion of their organization and provide a more cost effective option for hospitals and medical professionals to more securely share images, studies and collaborate between patient visits. As part of the sales and marketing team, Chabot will be responsible for developing a US distribution strategy.
"Based in Cambridge, Massachusetts, we are surrounded by top teaching academic institutions and clinics," said Ron Chabot, now General manager of ETIAM Corp. Ron is not only a native of the Greater Boston Area, but also brings a strong, comprehensive knowledge of the medical technologies field and a strong network of professionals.
About ETIAM:
With more than 2,000 customers in North America and Europe, ETIAM solutions allow physicians to securely and reliably exchange medical images while benefiting from 24/7 support. The company's expertise in international healthcare standards, including DICOM, HL7 and IHE profiles, uniquely positions it to provide solutions for hospitals and healthcare vendors worldwide.