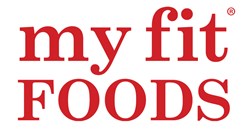 "Relocating to Austin was very important to me for a number of reasons including Austin's rapidly growing economy, high-quality talent and the city's focus on health & fitness."
Austin, TX (PRWEB) October 29, 2013
My Fit Foods, a nationwide food chain offering consumers healthful pre-portioned meals, is proud to announce their new headquarters on 5000 Plaza on the Lake, Suite 380 in Austin, Texas. The relocation from Houston, TX allows My Fit Foods to triple the size of their headquarters space and acquire new talent to accommodate their expansion into new markets.
"We are so excited to have our home-base here in Austin," said Mario Mendias, Founder and CEO of My Fit Foods. "Relocating to Austin was very important to me for a number of reasons including Austin's rapidly growing economy, high-quality talent and the city's focus on health & fitness. Our employees are already getting into the Austin fitness spirit by incorporating treadmill and standing desks, daily fitness activities and healthy eating into their workday."
To celebrate My Fit Foods new re-location, a "Get Fit Ribbon Cutting Ceremony" will be held on Wednesday, November 6th. The celebration will include a sampling of new My Fit Foods lunch items, morning yoga, a boot camp with Camp Gladiator and other health minded activities taking place on the headquarters' expansive lawn next to Lake Austin. Continuing the celebration, My Fit Foods will also offer a free breakfast item at all stores nationwide on Friday, November 8th.
Native Texan, Mario Mendias, has been in the health and fitness industry for almost 20 years and opened the first My Fit Foods store in Houston, TX in 2006. His vision for the creation of My Fit Foods was one of simple necessity. The accelerating obesity epidemic combined with lack of healthy eateries fueled his desire to create a nationwide retail store where healthy, tasty food would become a convenient and affordable reality. Mendias has an active role within the company as CEO and Founder, and is involved in the day-to-day decision making to ensure My Fit Foods continues to make healthy living a reality.
My Fit Foods also welcomes new management to Austin including:
Harry Reo, Chief Operating Officer
Mr. Reo has over 20 years of fitness industry experience in a wide variety of leadership roles. Most recently, Mr. Reo served 24 Hour Fitness as the Vice President of Sales and Membership Experience, responsible for sales and improving the customer experience for nearly 4 million members. He does enjoy his native California, however after relocating from the San Francisco Bay Area to Austin, TX he quickly adopted the moniker "I may not be from Austin, but I sure got here as fast as I could." Mr. Reo's passion for improving lives and wanting to help solve the national weight epidemic, made choosing My Fit Foods easy. It also didn't hurt when CEO Mendias hosted the pair's morning debrief session right out the front door of the new office atop paddleboards on Lake Austin.
Lee Evans, Chief Financial Officer
Mrs. Evans brings over 20 years of restaurant experience beginning in high school and college, where she worked the front of house for a variety of retail/restaurant establishments. Her previous employment includes Rock Bottom Restaurants, Inc., where she was a Vice President of Finance. More recently she was a Sr. Vice President of Finance and Accounting at Raising Cane's Restaurants, in Dallas, Texas, from 2009 to 2013. Mrs. Evan's plans for the new Austin office include weekly yoga classes, training sessions in all forms of fitness, competitions to build camaraderie amongst the employees and, of course, eating My Fit Foods.
Fred Raynaud, VP of Culinary Operations
A third generation culinarian, Chef Raynaud embraced the Culinary profession at an early age, and as of this date, has a whopping 40 years in the kitchen. Chef Raynaud completed his apprenticeship in 1976 under Master Chef Stur Olf Andersson, of the US Culinary Olympic Team. Chef Raynaud has vast experience in 5 Star resort properties such as the world famous La Quinta Gulf & Tennis Resort, PGA West, Marriott's Rancho Las Palmas, Wyndham, Hilton Riviera, and Walt Disney World's Grand Floridian Beach Resort, and the famous Victorian & Albert's. His most notable events include two Presidential inaugurals for President Obama. At My Fit Foods, Chef Raynaud oversees the company chefs and is responsible for menu development, prototype development, quality assurance, and rollout of all corporate food and beverage concepts.
Miranda Pulliam, Chief Supply Chain Officer
Mrs. Pulliam has worked in the purchasing field for more than 26 years holding posts with major restaurant and hospitality companies across the US including Director of Purchasing and Distribution for Apple South, the largest franchise of Applebees and Director of purchasing & Distribution for Logan's Roadhouse. She was also the Vice President of Supply Chain for Yard House Restaurants where she played a key role in one of the most successful purchases of any company in the restaurant industry at $585M. At My Fit Foods she leads a team comprised of Purchasing, Distribution, Logistics, Facilities, Development, Warehouse, Nutrition Labeling & Regulatory Guidelines.
Phil Crawford, Chief information Officer
Mr. Crawford has over 10 years of experience in business and technology, most recently at Yard House Restaurants. Mr. Crawford is a firm believer that technology is a key component to not only a business's success, but more importantly society's success. He continues to innovate and use his "outside the box" methodology to create new technologies for My Fit Foods.
About My Fit Foods
Founded in Houston, Texas, My Fit Foods is an expanding retail concept dedicated to making eating healthy, tasty, convenient, and affordable with their balanced, pre-portioned meals and snacks. With over 60 meals to choose from, including breakfast, lunch, dinner and snacks items, My Fit Foods is committed to making eating healthy easy! My Fit Foods has over 70 locations nationwide. For more information please visit http://www.myfitfoods.com
##