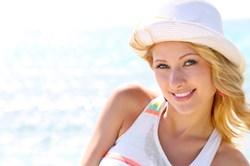 The new pain management programs include activities such as exercise, meditation and art classes
Bartlett, TN (PRWEB) October 30, 2013
Addiction to prescription pain medication is not only a serious problem in Tennessee, but throughout the nation. Due to the huge rise of people seeking help for an addiction to pain killers, Drug Rehab Bartlett has announced the development of new strategies designed to help people get clean.
Opiate-based medications, such as Vicodin and OxyCodone, can be very effective when prescribed by a physician to treat chronic pain. However, long-term use can result in addiction and overdose. Many patients become addicted to these pills due to chronic pain caused by an accident or surgery. But instead of alleviating the pain, patients end up only masking it.
Drug Rehab Bartlett counselor Andrew K. explained how the new treatments are helping patients overcome their addiction.
"Chronic pain is very difficult to overcome because it can be so debilitating," Andrew said. "The combination of new pain management programs and therapies help our patients cope with pain without the use of addictive opiate medications."
The new pain management programs include activities such as exercise, meditation and art classes. By participating in these activities, patients can focus on new hobbies and past times. The program isn't easy because chronic pain isn't easily alleviated right away. But with the right amount effort, patients can control their addiction and start living pain free.
"Many people don't understand these pain killers are among the most addictive substances available to the public," Andrew said. "Our addiction specialists are always available to make sure all patients undergo the safest and most comfortable rehab process possible."
About Drug Rehab Bartlett:
Drug Rehab Bartlett is a fully accredited drug and alcohol treatment facility located in Bartlett, Tennessee. Their team of counselors, therapists and clinicians has helped countless people overcome substance abuse and return to healthy, productive lives. The facility provides the safest methods of drug detox, dual diagnosis, therapy and pain management treatments in a nurturing environment. For more information about the treatment options at Drug Rehab Bartlett, call (901) 244-5420 or visit them online at http://www.drugrehab-bartlett.com today.