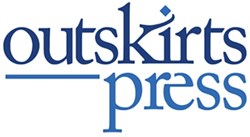 Outskirts Press, the fastest-growing full-service self-publishing and book marketing company, today announced its top ten titles for September.
Denver, CO (PRWEB) October 29, 2013
Alphabetically, its ten best performing self-published books for September were:

Leap of Faith by Ed Robinson
Legends of the Garden: Faeries and Herbs by Enyancha
A Love Like No Other by Dr. Sue Schwartz
The Rag Doll by Laura Sullivan
The Real Trophies of a Bar B Q Restaurant by Wayne Lindsey
Strategy and Change by Tom Bisio
T-Bone the Flying Horse by Janice Virant
Things I Wish I Had Taught My Son by Jesus Ramirez
What's In Your 24? by Dana Simone Stovall
Who's Controlling You? Who Are You Controlling? - Strategies for Change by Carol Rogne
All these books, and other Outskirts Press titles, are available from all major online retailers like Amazon, Barnes & Noble, Powells, Books A Million, and others, plus conveniently from the Outskirts Press Direct bookstore at http://outskirtspress.com/bookstore for discounts ranging from 10%-55%.
About Outskirts Press, Inc.
Outskirts Press offers high-quality, full-service self-publishing and book marketing services for writers and professionals who are seeking a cost-effective, fast, and flexible way to publish and distribute their books worldwide while retaining 100% of their rights, 100% of their profits, and 100% of the creative control. http://www.outskirtspress.com.