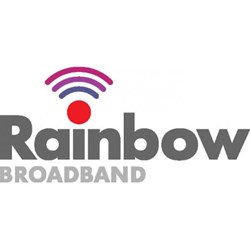 Now that we use Rainbow Broadband, we know that we can get dependable high-capacity bandwidth in locations where it was previously impossible.
New York, NY (PRWEB) October 30, 2013
Fashion Week happens twice a year in New York City, and during those highly charged times, event production companies feel extra pressure to keep pace with their clients.
One of the most sought-after vendors during fashion week is B Productions, a leading producer of fashion videos that is transforming the industry through its smart approach to Webcasting fashion shows. The broadcast-quality live streams B Productions provides to its clients give fashion fans worldwide a look at the latest designer labels the moment they hit the runway – a level of access previously enjoyed only by editors, buyers, celebrities and other elite insiders.
For Russell Quy, Founder of B Productions' streaming digital division, the ability of Rainbow Broadband to provide them with high bandwidth connectivity onsite is essential to each show's success. "We can't do our job without electricity and bandwidth – those are the two building blocks that we rely on," says Quy. "A lot of these fashion shows are held in eccentric places like old industrial warehouses or art studios, and frequently they don't have sufficient bandwidth there. Now that we use Rainbow Broadband, we know that we can get dependable high-capacity bandwidth in locations where it was previously impossible."
Rainbow Broadband's Hybrid Fiber Microwave broadband network is the key. A new carrier class network built specifically to service NYC, Rainbow Broadband's technology provides event producers with a dependable, high-speed Internet connection – even in some of the city's most logistically challenging locations. It's a solution that has been effectively deployed for Google+ , Samsung, Microsoft, Facebook, Nike, and many more.
When B Productions determines that greater bandwidth is needed at a location, Rainbow surveys the site and then installs an antenna that completes a link from one of the company's many fiber hubs, located on building rooftops throughout Manhattan. A cable run from the antenna to the B Productions video rig completes the extremely fast 100 Mbps link – an easy connection that often otherwise can't be made at all due to the limitations of the aging copper network offered by the city's dominant telco.
"We need a lot of bandwidth, and Rainbow Broadband is often the only resource that can provide it," notes Quy. "A lot of companies look at a challenging situation and say, 'No, we can't do it,' and that's the end of the conversation. But Rainbow will do the legwork to find a solution, and make it happen. Once everything is set up onsite they respond quickly to any issues, and our connection has worked every time."
With their ability to provide a global audience, instantaneous feedback, and deep data on viewers' preferences, B Productions has become indispensable to their Fashion Week clients. In turn, Rainbow Broadband has become their go-to bandwidth supplier for special events throughout the year. "The quality of the video we produce is important, because the clothes are important – we have to capture every detail, color, and motion of the fabric," Russel Quy says. "A lot of bandwidth is required to show that to the world. We couldn't do it without Rainbow Broadband."
###