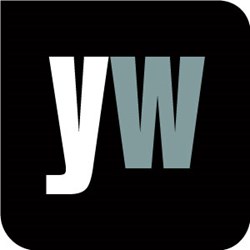 Gatwick, West Sussex (PRWEB UK) 12 November 2013
The photographs that Indian politicians want for election campaigns have changed dramatically in recent years, Hindustan Times reported October 28th. According to the article, 'Photographers track changing face of leaders; accessible's in fashion now,' while politicians once wanted to look serious and intellectual, they now want to appear more pleasant and maintain eye contact with the viewer – and will even have dark circles removed to be more attractive to voters. Pavan Mehta, owner of Mahatta & Co, a studio that photographs politicians, commented, 'The men among politicians say they prefer simple shirts and bright kurtas…The women politicians also want us to remove dark circles under their eyes.' (http://www.hindustantimes.com/specials/coverage/myindia-myvote/chunk-ht-ui-myindiamyvote-delhi/photographers-track-changing-face-of-leaders-accessible-s-in-fashion-now/sp-article10-1141370.aspx)
With this in mind, Yourwellness Magazine gave readers top tips for eliminating dark circles. Yourwellness Magazine noted, 'For all the progress that has been made in the anti-ageing wellness industry, there's still no cure for dark circles. Whether emotional wellness reasons, such as stress, are causing the dark circles to appear, or something physical affecting your well-being, like illness or lack of sleep, with these tips – and a bit of concealer – you don't have to put up with the unnecessary nuisance that is dark circles.' (http://www.yourwellness.com/2013/10/8-tips-and-a-bit-of-concealer-how-to-eliminate-dark-circles/#sthash.XV0XJOBe.dpuf)
Yourwellness Magazine outlined eight ways to eliminate dark circles:
1. Use cucumber and potato juice eye masks, tomato juice and lime eye masks or alternate cold and hot compresses every 10 minutes and finish off with some almond oil before bed.
2. Sleep more.
3. Consume plenty of citrus fruits, berries, green leafy vegetables, whole grains, avocado and green tea.
4. Massaging the under-eye area and making fluttering motions with fingers to get the blood pumping.
5. Limit alcohol consumption and quit smoking.
6. Drink a minimum of eight to 10 glasses of water every day.
7. Always apply sun block under the eyes, and keep sunglasses on for double protection.
8. Take timed breaks from the computer screen every hour.
To find out more, visit the gateway to living well at http://www.yourwellness.com.