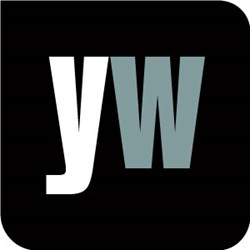 Gatwick, West Sussex (PRWEB UK) 12 November 2013
A new series of photos celebrates the benefits of calcium, India Today reported October 26th. The article, "Calcium diet inspires photo shoot," explained that Polish-born, London-based photographer Jaroslav Wieczorkiewiz appears to be obsessed with milk, creating a series of gorgeous, 50s style, pin-up girl photo series of models clothed in dresses made entirely out of the white liquid. India Today noted that the spectacular thing about this old-fashioned glamour shoot is not just the concept, but the fact that none of the pictures are digitally altered. Each model was draped in pints of milk and then pictures taken in fast exposure shots (http://indiatoday.intoday.in/story/discover-the-new-calcium-diet/1/320361.html).
Following this celebration of calcium, Yourwellness Magazine outlined recipes that can boost calcium intake. Yourwellness Magazine explained, 'Calcium is a vital nutrient in the body, and it becomes more necessary as we age. Calcium does far more than just strengthening the skeletal system though, as it also improves the strength of your muscles, nerve transmission and even the functioning of your heart. As people age, the loss of bone becomes more of a concern. This is more common in women than men, especially after the menstrual cycle stops, and can even lead to heart disease and other health problems. It's advised that people up their calcium intake, as most people don't get enough, and you can do this with easy and delicious recipes that naturally contain more calcium.' (http://www.yourwellness.com/2013/10/easy-recipes-boost-calcium-intake/#sthash.YQCdH8KF.dpuf)
Yourwellness Magazine outlined five calcium-packed recipes:
1. Baked apples served with natural yoghurt.
2. Mozzarella coated in breadcrumbs that have been seasoned with herbs and black pepper.
3. Berry smoothie comprised of yoghurt, frozen berries, a cup of water and two tablespoons of berry jam.
4. Cream of broccoli soup containing broccoli, sautéed onions, chopped parsley, garlic, salt, white pepper and non-fat milk.
5. Omelette and frittata.
To find out more, visit the gateway to living well at http://www.yourwellness.com.