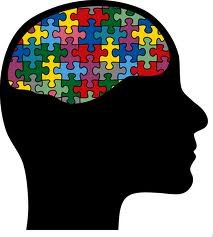 'Studies show that puzzle-solving help stave off Alzheimer's disease and keep the brain limber.' - Will Shortz, New York Times puzzle editor
Pleasantville, NY (PRWEB) October 30, 2013
A flurry of recent studies, including one published in the Canadian Medical Association Journal, Canada's leading scientific research publication, have concluded that people who do puzzles requiring the use of logic, vocabulary and memory including crosswords, KENKEN and Sudoku, improve their memories and overall mental functioning -- and operating at a higher level much longer than those who do not engage in such activities.
The newest -- and fastest growing -- of these "brain exercising" puzzles is KenKen, published by Nextoy, LLC. Originally developed by the world famous Japanese mathematics professor, Tetsuya Miyamoto, to improve logic, critical thinking, math abilities, and problem solving skills in school age children, KenKen has proven to be just as effective in improving brain function, and as importantly just as fun, for adults of all ages. Now carried in over 200 newspapers worldwide and with millions of puzzles solved each month online at http://www.kenken.com, in print, via the KenKen Classic app, and elsewhere, KenKen has quickly become the effective and somewhat addictive alternative to other brain exercising activities.
The ability to solve KenKen puzzles is controlled by the brain's frontal lobe, one of the four major divisions of the cerebral cortex. This part of the brain regulates decision making and problem solving, and controls purposeful behavior, consciousness and emotion.
Scientists and researchers agree that "mental aerobics" is an important part of a healthy lifestyle and, along with proper diet and exercise, can minimize the risk of developing neurodegenerative diseases such as Alzheimer's. Though many intellectually stimulating activities are recommended, KenKen puzzles, which are simple to play but which require sustained bursts of cognitive effort and which force the brain to function in different ways (all without the player even realizing the "mental gymnastics they're performing), are particularly effective in helping prevent memory loss.
Will Shortz, NY Times and NPR's puzzle guru and a KenKen addict says, "Studies show that puzzle-solving helps stave off Alzheimer's disease and keep the brain limber." Unlimited KenKen puzzles of all sizes and difficulty levels can be played for free on http://www.kenken.com. Games are also available on its mobile apps for iPad, iPhone and Android as well as in over 200 publications worldwide and over50 KenKen books.
About KenKen®
KenKen® logic puzzles were first invented in Japan by Tetsuya Miyamoto (promoted as "Kashikoku Naru Puzzle" or the "Makes You Smarter" puzzle), and then brought to the rest of world through Nextoy, LLC. With the main goal being to improve students' cognitive abilities and critical thinking skills, he developed a brain stimulating exercise that would be understandable, fun and challenging not only for students, but for adults of all ages, nationalities, and abilities as well. Today, Mr. Miyomoto's vision has become a reality as KenKen has become the world's fastest growing logic puzzle and is available online at http://www.kenken.com, in the App Store, on Google Play, and in over 200 newspapers worldwide