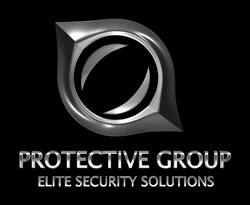 Bohemia, NY (PRWEB) November 04, 2013
The Protective Group, a leading security company on Long Island, recaps an article that discusses 4 steps companies should take in order to prevent departing employees from leaving with company information.
According to an October 21st article by The Wall Street Journal titled "Departing Employees are Security Horror," companies should take the following 4 steps:

Take a full inventory of where private company documents are located. This includes physical and digital documents.
Identify employees who have access to each important document. Employee access to important documents should be revoked when they leave the company. Ideally, this process should be automated.
Use corporate securitydata-loss prevention software. According to the article, "Symantec, Websense Inc., EMC Corp.'s EMC RSA division and others can help companies keep track of sensitive information. The software inspects data content and, based on policies the company creates, blocks certain information from leaving the company."
Open up communication lines between IT managers and HR personnel so both are in the loop before an employee leaves the company. However, the article suggests checking with the company's legal department first – not all countries allow employee information to be shared outside of the HR department.
John Monderine, CEO of the Protective Group, a leading security company and insurance investigator provider, believes that "all companies should have a plan in place to secure company data when an employee leaves. Most company documents can be accessed through a computer, so it is very easy for departing employees to take data with them."
The Protective Group is an elite full service private security firm with specializations in special event security, corporate security, private investigators, insurance investigators and surveillance. Its top-notch professional security guards have over 150 years of combined law enforcement service and its security personnel are physically fit, professional, athletic, and completely dedicated to ensuring events proceeds without a hitch. From charity runs and fashion shows, to fundraisers and art shows, the Protective Group instills confidence and assures safety at an exclusive event or place of business.