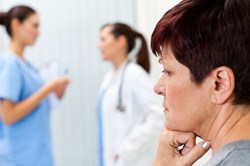 Statistics released by the MDU show a staggering increase in medical claims over the last few years and these problems must urgently be addressed.
(PRWEB UK) 1 November 2013
The personal injury firm, who specialise in prescription negligence claims, have received a number of enquiries from patients who have been over-prescribed antibiotics or given the wrong antibiotics altogether when visiting their GP.
Statistics released by the Medical Defence Union (MDU) show a 59% rise in claims made against GPs for medication errors since 2008. (i) Online publication Pulse reported that the majority of successful claims made were in relation to incorrect or inappropriate drugs being prescribed, issues with long-term administration of medication, incorrect dosage and prescribing to a patient with a known allergy. A total of £5 million in compensation has been paid out by the MDU over this time period together with £400,000 in legal costs. (ii)
Furthermore, a recent Europe-wide study, which was carried out by researchers at Cardiff University and the University of Antwerp in Belgium, surveying over 3,400 people across 13 countries, has highlighted the problem of over-diagnosis, suggesting that some GPs wrongly assume that patients want to be prescribed antibiotics when visiting the doctor, resulting in too many antibiotics being given to patients. (iii)
Experts have warned that over-prescribing antibiotics could become significantly ineffective because the increased amount of antibiotics helps bacteria become progressively more resistant, meaning the drugs are ineffective. (iv)
Professor Dame Sally Davies, chief medical officer for England last year described the growing threat of resistance to antibiotics as a "ticking time bomb". (iii)
Chris Woods, Partner and Head of Medical Negligence at Mercury Legal, said: "We have been approached by a number of predominantly elderly people in recent months who have been misdiagnosed medication such as antibiotics.
"The statistics released by the MDU show a staggering increase in medical claims over the last few years and these problems must urgently be addressed.
"Similarly, when looking at the findings of the European study, it is clear that over-diagnosis is a growing problem not just in the UK but across Europe. If patients become immune to the effects of antibiotics then it is concerning to think what the ultimate impact may be."
Sources
i. The MDU, http://www.themdu.com/press-centre/press-releases/gp-medication-error-cases-reported-to-mdu-increase-by-nearly-60-per-cent 08/10/13
ii. Pulse http://www.pulsetoday.co.uk/your-practice/practice-topics/legal/legal-claims-for-gp-medication-errors-up-60/20004651.article#.Um_S4RC75I0 07/10/13
iii. BBC http://www.bbc.co.uk/news/uk-wales-24644191 23/10/13
iv. Cardiff University http://www.cardiff.ac.uk/news/articles/gps-prescribe-antibiotics-patients-dont-want-11969.html 24/10/13
About Mercury Legal Online
Mercury Legal Online is a trusted group of personal injury solicitors in the UK. Mercury Legal Online is administered and run by Gallium Legal LLP who are regulated by the Ministry of Justice. The firm specialises in medical negligence compensation.