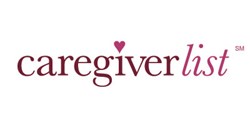 Caregiverlist's Career Center provides innovative digital tools to both professional caregivers and senior care companies.
Chicago, Illinois (PRWEB) October 30, 2013
Caregiverlist, Inc.'s new recruitment tools deliver efficiencies to the caregiver hiring process for both senior care companies and professional senior caregivers, delivered on the Caregiverlist.com hiring platform. The custom Caregiverlist Career Center enables caregiver job applicants to submit just one application to be considered by multiple hiring companies and allows senior care companies to instantly select pre-qualified professional caregivers.
Caregiver recruitment continues to be one of the top challenges for senior care companies and
for senior caregivers. "Recruiting for senior caregivers has always been one of the largest variable business costs," says Julie Northcutt, Caregiverlist CEO, and the former owner of a senior home care agency which staffed more than 100 professional caregivers daily. She sold the agency to a national company to focus on digital hiring solutions to assist both professional caregivers and senior care companies with caregiver job fulfillment.
Caregiverlist senior care hiring tools offer a new solution for the senior care industry to make the hiring process easier. As the senior care industry will more than double in size in the next decade, efficiently hiring and training qualified caregivers has become an essential need.
Caregiverlist.com assists individuals to become professional senior caregivers and provides a short pre-qualification job application which reaches licensed senior care companies nationwide. Caregiver job applicants indicate the mile radius they are willing to work from their home and are considered for job openings by companies in their area. Potential caregivers may access custom online caregiver training and interact with a community of experienced professional caregivers to further develop their caregiving skills.
Senior care companies must constantly hire new caregivers each week as the majority of senior care services start with short-notice, says Northcutt. This is because Medicare and Medicaid only provide coverage for short hospital stays and a senior experiencing a stroke, hip replacement or another age-related illness may require professional senior home care services in order for hospital discharge to be approved.
Hiring non-medical caregivers, often referred to as companion caregivers, along with hiring certified nursing assistants (C.N.A.'s) and certified home health aides (C.H.H.A.'s) continues to be a necessity for senior care companies. "Caregiverlist's Career Center provides innovative digital tools to both professional caregivers and senior care companies," says content manager Renata Laszuk. Nursing homes, hospitals and assisted living communities must maintain a minimum staffing level of certified nursing assistants based on the number of residents or patients, in order to maintain their state licensing.
The Affordable Care Act established readmission penalties for hospitals, making professional senior care companies an important part of the hospital discharge process. Part-time, full-time and live-in positions are available with new positions opening up daily. Senior caregivers and anyone with a caring personality may submit a Caregiverlist job application to be hired by a professional senior care company on Caregiverlist.
Senior caregiver employers may contact Caregiverlist for an introduction to "the Caregiverlist" hiring platform, efficiently accessing pre-qualified professional caregiver job applicants. Founded by senior care professionals in 2008, Caregiverlist continues to deliver the highest quality caregiver job applicants in the industry, saving hours of time over traditional job boards and only works with verified licensed senior care companies.
About Caregiverlist
Caregiverlist.com is the nation's online destination dedicated to connecting seniors with quality senior care choices. Caregiverlist.com helps seniors and their loved ones define care needs, understand the many caregiving options and costs and connect to senior home care agencies that meet Caregiverlist.com's checklist of quality standards. Caregiverlist.com is also a leading caregiving career and recruitment resource. Visit the Caregiverlist.com blog page for caregiver job and senior care industry news.