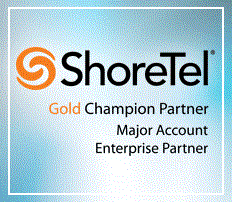 Being the only ShoreTel Gold Champion SKY and Premise Partner and Major Account Enterprise Partner gives us a strategic advantage in Indiana.
Chicago, IL (PRWEB) November 07, 2013
Converged Technology Professionals, Inc. announced the acquisition of an office in Indianapolis, Indiana. As the only ShoreTel Gold Champion Partner in Indiana, Converged Technology Professionals is poised to extend its award winning customer service to businesses throughout Indianapolis. The additional facility adds offices, conference rooms, and training facilities.
Joe Rittenhouse, President of Business Development stated, "The addition of our Indianapolis office represents our continued commitment to developing customer-focused relationships in the Midwest. Being the only ShoreTel Gold Champion SKY and Premise Partner and Major Account Enterprise Partner gives us a strategic advantage in Indiana. The distinctions let prospective and existing ShoreTel customers know that they can expect world-class customer support and enterprise expertise when dealing with CT-Pros."
Converged Technology Professionals' dedicated operations and engineering staff are well equipped to effectively handle new commitments from increased business in Indiana. With 200% growth over last year and doubling of staff, CT-Pros is accustomed to balancing business demands while maintaining a customer-focused posture. Last month Converged Technology Professionals was awarded ShoreTel's Outstanding Achievement in Customer Satisfaction and Loyalty for a period from April 1, 2013 through September 30, 2013. Eric Peterson, President of Technology, stated, "Our award winning support is directly attributable to the outstanding team members that comprise our operations and engineering staff. We set the bar for excellence in project management, engineering, and training. Award winning for us means winning for our customers."
Previous successes implementing two of ShoreTel's largest premise based installations in Indiana include Brunswick Corporation and Street Links. Mike Tegtmeyer, Director Enterprise Network Services at Brunswick Corporation, stated, "In my 20+ years in IT, I have been very fortunate to find a few partners that truly look out for my company's best interest and at the same time my staff and I. Converged Technology Professionals is one of these companies. Without their passion to do what is best for the customer, Brunswick's ShoreTel implementation would not be as stable and as far along as it is today. I would highly recommend Converged Technology Professionals to any size company to partner up with for their ShoreTel implementation."
Gary Fuller, Director of Marketing, added, "Indianapolis is a market we understand strategically. Given our previous success with enterprise level clients, the expansion into Indiana with additional sales and engineering staff was inevitable. CT-Pros' dedication to ensuring that customers receive outstanding support, quick ROI, and increased productivity will be alluring to many clients."
About Converged Technology Professionals:
Converged Technology Professionals, with offices in Chicago, Crystal Lake, Milwaukee, and Indianapolis, is a nationally-recognized, award-winning unified communications and mobility solutions provider for ShoreTel, based in the Midwest and serving a wide range of organizations from medium-sized businesses to multi-site large enterprises for their mobility, voice, and data needs. CT-Pros also offers cloud-communication VoIP services with ShoreTel Sky. CT-Pros' best-in-class customer service combined with ShoreTel's UC and mobility solutions assist companies within a multitude of vital industries including healthcare, financial services, manufacturing and the public sector meet their constantly-evolving technology needs. The company has a customer base spread over six continents and is one of the fastest growing VARs in the United States with last year's annual sales growth of over 200%.