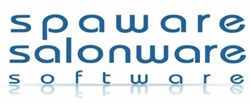 Chicago, IL (PRWEB) October 29, 2013
Running a business relies on organization and use of modern technology, especially in today's world. New salon software will revitalize and redefine the functionality and simplicity of business tasks, such as scheduling and keeping track of client information. SS has been developing the technology to simplify and organize the day to day functions of companies so that their owners and managers are no longer faced with the task of manually booking appointments and assigning employees to those appointments. The revolutionary new software from SS enables managers and owners to easily identify and fix scheduling conflicts, which can be tough to spot manually or with other systems. Errors and mistakes within the business will be minimized, increasing efficiency and streamlining business management.
The system from SS tracks employee activity and appointments, alerting staff when a scheduling conflict is made, allowing them to change the appointment. Having a customer call in and schedule an appointment, only to be told they need to reschedule can lose clientele and make business suffer. With functional spa management solutions, business owners will easily be able to book non-conflicting appointments. This leaves more room to see where improvements can be made, and where extra appointment time is laid out. It also eliminates errors and decreases frustration among employees.
Clients are also given the capability of making appointments online. The salon software tracks this and offers only free openings for those scheduling. It automatically includes online booking into the system, allowing staff to see when and where each client is supposed to be. With additional features like touch screen, automated marketing, live technical support and affordability, SS is becoming a vital aspect in major salons and spas everywhere. It's easy to use platform makes it ideal for employees and SS offers training to ensure everyone knows how to properly engage with the system.
Looking to put business mistakes and frustration to rest for good? Businesses are discovering how to reduce mistakes and errors by using this software solution from SS. Streamlining business functionality with practicality, this system offers a wide variety of features that set it apart from others in the industry. For more information about their software, visit their website at http://www.salonspaware.com.