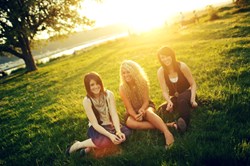 Drug Detox Springfield has helped hundreds of addicts overcome their chemical dependencies to alcohol and illegal drugs
Springfield, TN (PRWEB) October 30, 2013
The fastest growing form of drug abuse in America isn't found on the street corner. It can be found in the medicine cabinet. According to the Centers for Disease Control and Prevention, the number of overdose deaths from prescription medication has more than tripled since 1990. While more research is being done to treat addicts of pain medication, Drug Detox Springfield has emerged as one of the most innovative clinics to treat this specific type of addiction thanks to a groundbreaking new method of addiction treatment they've recently put in place.
Since it's implementation this year, Drug Detox Springfield the new treatments have helped hundreds of addicts overcome their chemical dependencies to alcohol and illegal drugs. But it has recently developed a national reputation for helping victims of prescription drug abuse. Much of its success has been attributed through the use of pain management.
"A good portion of our patients suffer from some kind of mental disorder," said Drug Detox Springfield addiction specialists Randy M. "It's a particularly big problem for those who have prescription drug addiction issues."
Among the most used prescription drugs include Oxycontin, Adderall, Xanax and Vicodin. They are easily accessible and when combined with alcohol and other drugs, they can become lethal. According to Randy, rehabilitating addicts of prescription drugs isn't much different than treating those who abuse street drugs.
"A lot of street drugs have their roots from prescription medication." Randy said. "Many people don't know heroin started as a prescription drug."
One noticeable trend is the increased use among young people between the ages of 18 and 25. Prescription drugs rank second only to marijuana for this age group. One major reason is they're easily accessible. A study by the National Survey on Drug Use and Health discovered most of these drugs are obtained mostly from friends and relatives. Conversely only five percent were obtained from drug dealers.
There are plenty of effective treatment techniques that recovering addicts can learn at Drug Detox Springfield and apply to everyday life after rehab. Some of them include:

Disposal: Learn how to properly dispose prescription drugs in your home.
Communicated: Talk with your kids about dangers of prescription medication.
Take Back Program: Many local communities have trash and recycling services available to dispose of prescription drugs.
Get Help: Seek help immediately if you find your child has been abusing medication.
The new treatments are helping more and more people learn about how dangerous and addictive prescription drugs can be and how much their lives can be improved by quitting them with help from the drug addiction specialists at Drug Detox Springfield.
About Drug Detox Springfield:
Drug Detox Springfield has been helping patients overcome chemical dependency and will continue to do so until the problem is solved. Its certified staff takes pride in providing individualized care through pain management. For more information, call (615) 697-0142 or visit them at http://www.drugdetox-springfield.com for more information.