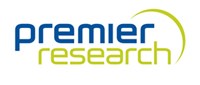 Toronto, Canada (PRWEB) October 31, 2013
The frequent reminder in pediatric research is that 'children are not simply miniature adults', and as such special considerations and methods are necessary in the implementation of clinical trials in youth.
This webinar will discuss factors critical to success in the design and execution of pediatric clinical trials. Presenters will review criteria for studies that are both scientifically rigorous while meeting the high ethical standards required of clinical trials in the vulnerable pediatric population.
Additionally, approaches to site selection, enrollment and retention will be discussed as consideration beyond the patient are necessary when the reality is that whole families may be impacted by clinical trials.
For more information about this event or to register, visit: http://xtalks.com/Pediatric-Study-Design-and-Operations.ashx
About Premier Research
Premier Research is a leading global contract research organization serving biotech, pharmaceutical and medical technology companies. The company's D-TARGET medical devices and diagnostics unit has conducted more than 340 clinical research projects and recruited 35,000 patients.
The company has a wealth of experience in rare disease and pediatric research having managed about 100 projects in each area in the last five years alone. Its services include clinical research and regulatory outsourcing in the areas of analgesia; neurology; infectious, cardiovascular, and respiratory disease; dermatology; oncology; and medical devices.
Hosting this webinar: Xtalks, powered by Honeycomb Worldwide Inc., is a leading provider of educational webinars to the global Life Sciences community. Every year thousands of industry practitioners (from pharmaceutical & biotech companies, private & academic research institutions, healthcare centers, etc ) turn to Xtalks for access to quality content. Xtalks helps Life Science professionals stay current with industry developments, trends and regulations. Xtalks webinars also provide perspectives on key issues from top industry thought leaders and service providers.
To learn more about Xtalks visit http://xtalks.com/ContactUs.ashx.
Contact:
Michelle Tran, Marketing Manager
+1 (416) 977-6555 ext 284
mtran(at)xtalks(dot)com