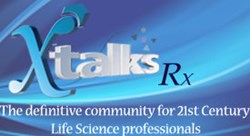 Toronto, Canada (PRWEB) November 05, 2013
Global regulatory authorities have opened the door for sponsors of new medications to apply innovative strategies to monitoring clinical trials using a risk-based approach (RBM) that focuses oversight activities on managing the likely risks to patient safety and data quality.
Guidance, recommendations, and positions are available from numerous authoritative sources, but until now, RBM methodologies have not been able to answer the fundamental regulatory question: How can you demonstrate that you have identified and adequately monitored all of the critical processes and data points in the trial of question?
This program will present a systematic approach to the risk assessment of clinical trials, using methodologies that have been accepted by regulatory authorities as the basis for approvals in other healthcare categories and in other industries. The output of the systematic risk assessment drives the development of specific project plans for a new generation of RBM, to ensure successful implementation and execution of clinical trials.
A Q&A with the audience will follow the main presentation.
For more information about this event or to register, visit: http://xtalks.com/foundation-for-RBM.ashx.
Xtalks, powered by Honeycomb Worldwide Inc., is a leading provider of educational webinars to the global Life Sciences community. Every year thousands of industry practitioners (from pharmaceutical & biotech companies, private & academic research institutions, healthcare centers, etc.) turn to Xtalks for access to quality content. Xtalks helps Life Science professionals stay current with industry developments, trends and regulations. Xtalks webinars also provide perspectives on key issues from top industry thought leaders and service providers.
To learn more about Xtalks visit http://xtalks.com/ContactUs.ashx.
Contact:
Michelle Tran, Marketing Manager
+1 (416) 977-6555 ext 284
mtran(at)xtalks(dot)com