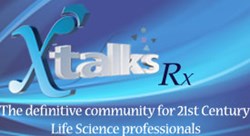 Toronto, Canada (PRWEB) November 06, 2013
Much has been discussed around risk-based monitoring, changing the monitoring aspects during clinical development trials, highlighting the impact on roles, patient safety, data quality and cost. But where is this leading Biopharma and medical device development? What might clinical product development look like in 3 years? 5 years?
Dan White has been leading risk-based deployments for over 12 years and will share his views on the next-generation of changes to the evolution of product development. These views include how to identify risks from the protocol design and mitigate risk through execution, and how new technologies facilitate real-time data review by seamlessly integrating data, systems and processes, and therapeutic expertise. With new data integration, how triggers and alerts initiate the right action at the right time for safe, efficient, and high quality trial management, enabling users to drill down into data to gather insights, recognize current and emerging trends, and, make faster, more informed decisions that impact study quality, efficiency and productivity.
From this webinar, you will hear:

How technology is enabling and driving this evolution
What roles will be critical to optimize these changes
A vision on how this impacts the future of product development
Register now to have an open dialog with an industry expert on the changes occurring now, and what the future looks like, for clinical product development. Learn the answers to questions like:

What is on the horizon to drive efficiency further, shortening timelines and improving quality?
How can investigator sites leverage technology advancements to streamline their processes?
How can clinical development become more efficient with predictable trial execution outcomes?
A Q&A with the audience will follow the main presentation.
For more information about this event or to register, visit: http://xtalks.com/next-generation-of-risk-based-monitoring.ashx.
Xtalks, powered by Honeycomb Worldwide Inc., is a leading provider of educational webinars to the global Life Sciences community. Every year thousands of industry practitioners (from pharmaceutical & biotech companies, private & academic research institutions, healthcare centers, etc.) turn to Xtalks for access to quality content. Xtalks helps Life Science professionals stay current with industry developments, trends and regulations. Xtalks webinars also provide perspectives on key issues from top industry thought leaders and service providers.
To learn more about Xtalks, visit http://xtalks.com/ContactUs.ashx.
Contact:
Michelle Tran, Marketing Manager
+1 (416) 977-6555 ext 284
mtran(at)xtalks(dot)com