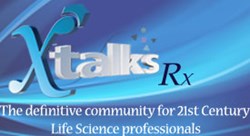 Toronto, Canada (PRWEB) November 04, 2013
With steadily increasing drug development costs and timelines and the desire to access global patient populations, conducting clinical trials in Asian countries has rapidly become an appealing option for many pharmaceutical companies. However, conducting studies in these countries requires very careful planning to succeed. Accessing global patient populations in emerging markets requires a firm understanding of how to approach differences in culture, language, business practices, and regulatory frameworks. Furthermore, recent trends in population dynamics and diseases and their impact on healthcare have been shaping the future of clinical trials in Asia and particularly in China.
In this webinar, an overview of the market environment along with the key operational, logistical, and regulatory aspects of conducting clinical trials in China and other Asian countries will be discussed by Dr. Patrice Hugo, Chief Scientist for Scientific Affairs at LabCorp Clinical Trials, and Dr. Li Yan, Executive Director of Clinical Development for Infectious Diseases, Oncology, Respiratory & Immunology, and Vaccines in Emerging Markets at Merck.
Key highlights:

Why Asia and China are good opportunities for clinical trials?
Advantages and challenges of conducting trials in the region
Recent trends in emerging diseases and their impact on healthcare in China
Opportunities around unmet medical needs
Leveraging regulatory and clinical trial networks to expedite drug development by focusing on locally relevant diseases
Private-public partnerships
Evolving hurdles and opportunities – including regulatory, pharmacodynamics/biomarkers, clinical/medical challenges, and inherited genetic differences in patient population
Lessons learned from conducting clinical trials in China, a central laboratory's perspective
For more information about this event or to register, visit: http://xtalks.com/Conducting-Clinical-Trials-in-China.ashx.
Xtalks, powered by Honeycomb Worldwide Inc., is a leading provider of educational webinars to the global Life Sciences community. Every year thousands of industry practitioners (from pharmaceutical & biotech companies, private & academic research institutions, healthcare centers, etc.) turn to Xtalks for access to quality content. Xtalks helps Life Science professionals stay current with industry developments, trends and regulations. Xtalks webinars also provide perspectives on key issues from top industry thought leaders and service providers.
To learn more about Xtalks, visit http://xtalks.com/ContactUs.ashx.
Contact:
Michelle Tran, Marketing Manager
+1 (416) 977-6555 ext 284
mtran(at)xtalks(dot)com