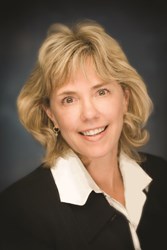 Dallas, TX (PRWEB) October 29, 2013
Dr. Connie Casad, a Dallas-area gynecologist specializing in Bioidentical Hormone Replacement Therapy, has scheduled a second free seminar after having turned away participants because of overcrowding at her September event. Opened to the public, the seminar, "Hormones, Health, Wellness & You", will be repeated from 7-8:30 p.m. Thursday, Nov. 14.
Bioidentical Hormone Replacement Therapy(BHRT) is a growing segment of medical science that is gaining popularity as more is understood about the importance of hormone balance and how it effects one's body. Dr. Casad will explore hormone balance and its relationship to diet, nutrition, exercise, sleep, stress management, gut health and wellness.
"By restoring the body's natural hormone levels, you could feel more active, younger, healthier and stronger," Casad explained. "An integrated program incorporating Bioidentical Hormones, one of the safest and most effective treatments available today, addresses hormone issues resulting from the process of aging."
Her presentation will illustrate the effects of BHRT for women and men and how to slow and manage the effects of aging.
In discussing her topic, Dr. Casad continued, "As we grow older, it is more than your hormones that are out of balance. We have developed a comprehensive program that helps people optimize health which leads to a better quality of life. Our goal is to help patients feel good, look good, and live their life to its fullest purpose."
For almost 30 years, Dr. Connie Casad has been known and respected for offering the latest advancements in medical care to patients throughout the Metroplex. Her practice focuses on improving the health and wellness of women and men by designing individualized and comprehensive programs for her patients emphasizing natural and preventative methods instead of treating disease with medicine after it occurs.
Call 972-566-5335 today to make reservations, which are limited to first 60 participants.
About the company:
With 25 years of experience, Dr. Connie Casad has developed a practice known for offering the latest in medical technology. Recognized as one of the area's most skilled female surgeons, she is both trained and certified as an instructor in many specialized medical procedures. Dr. Casad is board certified in obstetrics and gynecology by the American Board of Obstetrics and Gynecology, and is a fellow with the American College of Obstetricians and Gynecologists.
Dr. Casad is also a member of the Dallas County Medical Society and the Society of Laparoendoscopic Surgeons. She focuses her practice on gynecologic care, aesthetic rejuvenation and bio-identical hormone treatment. Her goal is to develop the best professional medical relationship possible with her patients. Her office support staff is responsive to patient needs; patient comfort and satisfaction are their primary goals. Visit http://www.conniecasadmd.com for more information.