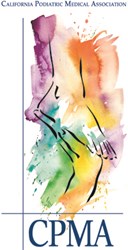 Your feet shouldn't hurt.
Sacramento, CA (PRWEB) October 31, 2013
Diabetes is a challenging disease that affects the entire family. For those living with diabetes or who have a loved one with the disease, family support is very important, especially when it comes to managing diabetes and preventing serious health problems. It's also important to know that if there is a family history of diabetes – such as a mother, father, brother, or sister – one's risk increases for developing type 2 diabetes.
Recent statistics from the American Diabetes Association showing the following:

Nearly 26 million children and adults in the United States have diabetes.
Another 79 million Americans have pre-diabetes and are at risk for developing type 2 diabetes.
The estimated total national cost of diagnosed diabetes in the United States is $245 billion.
About 60-70 percent of people with diabetes have mild to severe forms of nerve damage that could result in pain in the feet and other nerve problems.
The rate of amputation for people with diabetes is 10 times higher than for people without diabetes.
In fact, according to the Centers for Disease Control (CDC), diabetes is the leading cause of non-traumatic, lower-limb amputations in the United States. In an effort to save both lives and limbs, the California Podiatric Medical Association (CPMA) will be focusing on the impact that the disease can have on the entire family, and that something as simple as regular foot exams can reveal the first warning signs of serious diseases such as diabetes and may help to save a limb and even a life.
"Because diabetes can (and often does) run in the family, it's important that families discuss the disease and its warning signs," said Dr. Rebecca Moellmer, a podiatric physician and surgeon on faculty at the College of Podiatric Medicine at Western University of Health Sciences in Pomona, California.
"The number of people that have diabetes continues to grow. The American Diabetes Association projects that as many as one in three American adults will have diabetes by 2050 unless increased steps are taken to stop the disease and its many complications.
"An early diagnosis is critical in helping to control this epidemic. The warning signs of diabetes often appear first in the feet, which is why it is important to check one's feet regularly for the following signs and symptoms of diabetes:

Numbness
Redness
Tingling sensations
Burning sensations
Loss of hair on toes
Cuts and scrapes that are slow to heal
"If any of these symptoms are present and/or persistent, see a podiatric physician immediately. Family members can help ensure a person with diabetes receives the necessary and appropriate medical care, maintains a proper diet, performs daily foot inspections, keeps a positive outlook, and increases exercise.
"For those with diabetes, one of the best ways to lessen symptoms and physical hardship of the disease is through regular exercise. The American College of Sports Medicine recommends a minimum of 150 minutes per week of moderate-to-vigorous aerobic exercise spread out over at least three days during the week. Exercise can improve glucose (blood sugar) uptake by the cells, therefore increasing insulin sensitivity. One of the simplest ways to get the recommended amount of exercise is by walking. A simple brisk 30 minute walk, five days a week will help to meet the minimum requirement.
"Diabetes is not a disease to face alone. Talk with family members to learn about family histories with the disease. By working together, families can stay a step ahead of diabetes." Dr. Moellmer concluded.
Podiatric Physicians are highly trained foot and ankle specialists and are therefore much more readily able to detect abnormalities in the foot that may be precursors to systemic diseases like diabetes. To find a local licensed podiatric physician, visit http://www.calpma.org.
Founded in 1912, the California Podiatric Medical Association (CPMA) is the leading and recognized professional organization for California's doctors of podiatric medicine (DPMs). DPMs are podiatric physicians and surgeons, also known as podiatrists, qualified by their long and rigorous education, training and experience to diagnose and treat conditions affecting the foot, ankle and structures of the leg.
CPMA - Keeping Californians on their Feet – Healthy, Active and Productive.