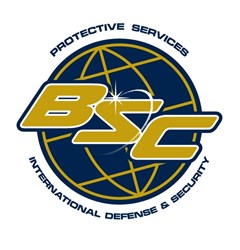 We encourage fun on Halloween, but want to remind parents to watch over their children, and be present with younger children while trick or treating.
Ft. Lauderdale, FL (PRWEB) October 29, 2013
It's that spooky time of year again, Halloween falling on Thursday, October 31, 2013 marks the 2,001 year long tradition of Halloween, making it one of the worlds oldest holidays. Home decorations, costumes and candy make this one of the most anticipated days of the year. Miami security company Bryant Security is offering communities of Broward and Miami-Dade extra security services and safety advice for children and parents, free of charge. For their current patrolling neighborhoods, Bryant Security has implemented increased awareness in safety protocol as well as issuing a Halloween safety list, as well as additional safety patrol units in certain neighborhoods, for the spooky holiday.
Bryant Security's strategy is to keep communities safe this Halloween season. "We encourage fun on Halloween, but want to remind parents to watch over their children, and be present with younger children while trick or treating," Shay Ben-David, President of Bryant Security says. "Staying in groups, and having a chaperone is always advised. It is also important to only approach well-lit houses that appear to be occupied and celebrating the holiday.
"The community looks to us to keep them safe. We are issuing a Halloween safety list to remind children and even drivers how to have a safe Halloween." Rene Zerquera, Operations Manager at Bryant mentions. "The costumes we choose are also a big part of safety, we encourage the use of make-up instead of masks, and choosing a costume that is easy to see in the evening."
Bryant Security Corporation is releasing the following Halloween safety information:
Tips for Drivers:
-Avoid neighborhood shortcuts
-Watch for children in the street
-Slow down
-Get home safe (If you're going to drink: Tipsy Tow provides a free tow and ride home. For more information, visit Tipsy Tow's website).
Costume Safety:
-Choose costumes that are light-colored and more visible to motorists
-Use reflective tape to decorate costumes and candy bags to increase visibility of children to drivers. Reflective tape may be purchased at -hardware, bicycle, or sporting goods stores.
-Use make-up rather than a mask; if your child's costume does include a mask, make sure it fits snugly and that the eye-holes are large enough to allow full vision.
-Children should wear well-fitting, sturdy shoes
-Costumes should be short enough that a child will not trip and fall
-Choose costume accessories such as swords or knives that are made of soft and flexible material. Play guns should be of bright colors or with an orange tip.
-Costumes should be made of flame-retardant material
-Do not use novelty contacts such as "cat eyes" or "snake eyes" 
Pedestrian Safety:
-Do not enter homes or apartments without adult supervision
-Remind children to walk, not run, and to only cross streets at crosswalks
-Be sure your children are accompanied by a responsible adult who has a flashlight.
Bryant Security wishes your friends and family a safe and spooky Halloween! For more information on the Bryant Security neighborhoods which are patrolled, log on to BryantSecurity.com.
About Bryant Security
BRYANT SECURITY is one of South Florida's most established and well diversified security companies. Providing South Florida guard services armed and unarmed in the Miami-Dade and Broward Counties, this family-owned and operated business has proudly served and protected the community, property and people since 1985.
Offering innovation, quality, professionalism, resourcefulness, experience and flexibility, this makes Bryant Security the security services industry leader of South Florida. Mandating skilled manpower, teamwork, expertise, specialty knowledge and trained security officers to demonstrate precise and flawless conduct at all times. From executive level protection to CCTV Camera and Entry Systems, they demand the very best! Each protection task private or public that their protection officers undertake calls upon their extensive training which focuses on ensuring the security and safety of your company, property and staff.
When you select BRYANT SECURITY you are ensuring that your facility will enjoy the highest possible degree of Miami professional security. Their management team consists of hands-on leaders who will work directly with you in planning and implementing your campus' security and contingency planning needs. BryantSecurity.com or 305-405-4001.