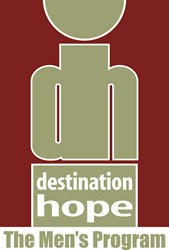 Addiction can affect anyone at any age, and it does.
(PRWEB) October 30, 2013
Drug rehab Florida centers are seeing the truth of recent reports on the fatalities associated with legal drug abuse. The Centers for Disease Control and Prevention (CDC) reports that at least 50 percent of Americans are taking a minimum of one prescription drug at any time. An October 2013 report from the D.C. based nonprofit Trust for America's Health indicates that prescription drug abuse results in more deaths than cocaine and heroin put together and is on its way to becoming one of the leading causes of death in the United States. This disturbing trend is nationwide, and Destination Hope, a leading addiction and mental health facility in south Florida, confirms that it is reflected in the South Florida region.
"As people get older, they run into more health problems, especially related to aches and pains. As a result, more people are on Vicodin or Percocet than ever before. Without the correct doctor-recommended usage of these drugs, they can become very addictive," says Ben Brafman, the founder and CEO of drug rehab Florida center Destination Hope. "We've seen a particular rise among the elderly when it comes to prescription drug problems."
The CDC found that people between the ages of 20 and 59 use more painkillers and antidepressants than any other age groups. However, that does not exclude teenagers or senior citizens, who are still afflicted by legal drug abuse. Men are more likely to die from a prescription overdose than women, and people who live rurally are almost twice as likely to overdose as those in cities.
"I can't stress how important it is to follow your doctor's instructions for taking any prescription drug, no matter how minor it seems," says Brafman, a drug rehab Florida expert in the behavioral health industry. "If you even begin to suspect that you may be developing a dependency, consult with your physician. If you are addicted, you should certainly seek treatment."
Many people don't seek treatment for prescription drug addiction, for reasons like shame, denial, or lack of funds. It can be surprising to find that you're addicted to a prescription drug, because you may not perceive yourself as fitting the mold of a drug addict. The truth is, there is no fixed mold. Addiction can affect anyone at any age, and it does.
"Anyone can be susceptible to addiction, especially to prescriptions. These drugs can be very effective in reducing pain or symptoms of depression and other ailments, so it is natural to want to increase your dosage or continue taking them," says Brafman. "But you shouldn't take it upon yourself to veer away from your doctor's orders, because the potential for addiction is always present."
###
Destination Hope is a full service addiction, drug, alcohol and dual diagnosis treatment facility for men suffering from substance abuse and mental health issues. Drug rehab Florida treatment programs include: drug rehab, alcohol rehab, outpatient rehab, prescription drug rehab, dual diagnosis therapy to treat depression, anxiety and PTSD, family therapy programs, and aftercare. Destination Hope and its partner program, Destination Hope: The Women's Program, provide gender specific therapy in an intimate treatment environment. For more information on the center or substance abuse and addiction treatment, please go to http://www.drugrehabfl.net.