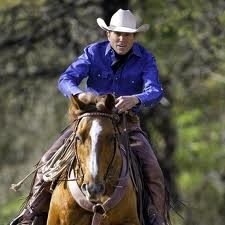 "I'd been seeking an opportunity to organize a charity ride," Cameron says. "This is a great foundation."
Tampa, FL (PRWEB) October 31, 2013
In just a few weeks, Craig Cameron will hoist himself up in the saddle and lead a group of riders 100 miles through Central Texas to raise awareness and funds for the nonprofit Special Operations Warrior Foundation.
The first annual Craig Cameron Guts & Glory 100 Mile Horse Ride to benefit the SOWF will take its participants - including well-known rodeo stars and horse men - from Goldthwaite to Bluff Dale in stages over November 22, 23 and 24; and will end at the N at Hardway Ranch with a barbecue and entertainment by some of the region's finest performers.
Cameron learned about the foundation from his friend and fellow horseman Tom Arthur, who lives in Tampa where the SOWF is based, and serves on the charity's board of directors.
For 33 years, the Special Operations Warrior Foundation has helped ensure that the children of Army, Navy, Air Force and Marine Corps special operations personnel who lose their lives in the line of duty receive a college education at no cost to the student.
Additionally, the SOWF provides overnight $3,000 grants to the families of seriously wounded special operations personnel, which enables them to get to their hospitalized loved ones right away. Families spend the money on transportation costs, hotels, child care, and comfort items for the service member.
"I'd been seeking an opportunity to organize a charity ride," Cameron says. "This is a great foundation."
To learn more, visit the Guts & Glory Ride website at http://www.firstgiving.com/fundraiser/gutsandgloryride/gutsandgloryhorseride.