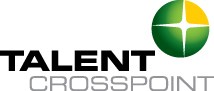 Employers complain about too many separate entities contacting them about "workforce needs", while other employers never get contacted at all. A new software system called Talent CrossPoint would change that." Colleen LaRose, President and CEO NERETA
Upper Black Eddy, PA (PRWEB) October 31, 2013
The skills gap is not as great a problem as some would say. The real problem in getting people back to work is the lack of coordinated communications with businesses regarding their workforce needs.
"Everyone likes to talk about the "skills gap"…and of course there is a skills gap, how could there not be a skills gap when technology is advancing us seemingly at the speed of light. But recent research has shown that the skills gap is not the huge chasm once thought, and the real problems we are having in getting people employed is in communicating efficiently and effectively with businesses regarding their workforce needs," proclaimed Colleen LaRose, President and CEO of the North East Regional Employment and Training Association (NERETA).
LaRose continued, "Partners in the workforce development system (colleges, vocational schools, adult education, vocational rehabilitation, veteran's services, etc) all speak to employers in their region separately to learn what employment and training services employers need and to "sell" businesses separately on programs/services each of them has to offer. Employers often complain about getting too many separate entities contacting them about "workforce needs" issues, while other employers never get contacted at all. A new software system called Talent CrossPoint would change that."
Eric Canada, of Blane Canada Ltd, producers of Talent CrossPoint explained, "Talent CrossPoint is essentially a customer resource management tool (crm) made specifically for the workforce development market, so that all of these separate organizations can now share information that they gather about businesses in their region and act in a coordinated manner in addressing the businesses workforce development needs. It eliminates multiple contacts of businesses and provides a history of contact with businesses so that all of the workforce development partners are well informed. It also provides a common set of core questions so that no matter which organization contacts the business, these questions are asked of the business only once and recorded so that all of the partners understand the general health and needs of that business. This may seem like common sense, but until now, there has not been a technological solution that would help these partners collaborate fully on business intelligence for their region. Now there is!"
Canada explained further, "Talent CrossPoint is an outgrowth of more than 30 years of work that Blane Canada, ltd. has been doing with the economic development community in providing a similar software solution. That system, called "Synchronist" is being used successfully by economic development entities in more than 150 regions throughout the US. Colleen learned about Synchronist through Linked In group discussions and reached out to me to see if a similar product could be made for the workforce development system, which she and her colleagues saw as being "desperately needed."
LaRose explained further, "All of the workforce system partners need to understand basic information about the businesses in their region. But they all also need to know for example, which businesses are using H1B visas, which businesses are hiring college interns, which would most benefit from customized training assistance or an "on the job" training (ojt) grant or by establishing an apprenticeship program. Currently, to know which business is participating in which program, one would have to research each program separately. That makes it much too hard to get a full picture of what each business is doing regarding the development of their workforce. Talent CrossPoint allows each business to be viewed regarding all of the employment and training programs it now participates in, allows businesses to be sorted by industry sector, and also by workforce needs that they express, which will make it so much easier for workforce system partners to then evaluate which businesses may benefit from additional employment and training services and how best to deliver those services.
"We must break away from working in silos and work collaboratively to serve the needs of businesses if we are ever going to again create a robust economy. Talent CrossPoint is revolutionary! It is the progressive way to assure that businesses are receiving all the supports they need in order to help them grow. And, business development and expansion is the only sure path to job creation and a stabilized economy," LaRose concluded.
A free webinar is being offered on November 5th at 2:30 pm est to explain Talent CrossPoint in more detail. To register, for the free webinar go to bit.ly/talentcrosspoint is free webinar This open to everyone, but you must register to reserve your slot.
Colleen LaRose is President and CEO of the North East Regional Employment and Training Association (NERETA). The association connects workforce investment boards and their stakeholders in the northeastern US by facilitating workforce development discussions on Linked In and provides professional development webinars and consulting services for workforce development professionals. NERETA is passionate about encouraging collaboration between workforce development and economic development to support business development and expansion to encourage job creation and is sought after to speak at conferences on this and related topics.
Eric Canada is President and CEO of Blane, Canada Ltd. Blane, Canada Ltd. is a professional service firm providing economic development marketing and business retention strategies to government, economic development corporations, workforce boards, chambers of commerce, and public utility clients. Blane, Canada Ltd. has built patented, cloud based software tools specifically for collaboration on business intelligence and support. These tools are used by economic and workforce development organizations throughout the US and Canada.
###