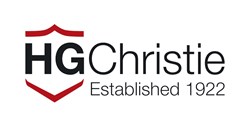 We are so thrilled to support efforts such as this beautiful installation by The D'Aguilar Art Foundation.
Nassau, Bahamas (PRWEB) October 30, 2013
HG Christie Ltd. (HGC), the oldest full-service real estate brokerage in The Bahamas, is dedicated to supporting breast cancer awareness initiatives throughout archipelago. Sadly, The Bahamas has received attention and notoriety as a country with one of the highest rates of breast cancer per capita' on the globe. Alarming rates of breast cancer occurrences in The Bahamas led to the formation of The Bahamas Breast Cancer Initiative Foundation. Studies conducted by the foundation show that one in four Bahamian women diagnosed with breast cancer carries a hereditary gene mutation. Getting tested via a screening BRCA test can aid in making healthy, informed and proactive decisions.
HG Christie continues to seek opportunities to support and raise awareness of breast cancer initiatives, as well as local art and artists, within The Bahamas. PERSEVERANCE, an art installation at The D'Aguilar Foundation headquartered in Nassau, Bahamas, was curated by Angelika Wallace-Whitfield this October with the goal of raising breast cancer awareness in a beautiful and thought provoking way. "We are thrilled to support efforts and initiatives, such as this arresting installation by The D'Aguilar Art Foundation, especially as it combines two areas of passionate concern," shares HG Christie Ltd CEO, John Christie. HG Christie proudly sponsored components of the opening of PERSEVERANCE and remains committed to help spread the message adopted by the foundation, as well as other individuals and organizations in the community. "We hope people will be impacted by the message these creative efforts deliver and ultimately take up the mantle of spreading awareness, education and proactive behaviors of self-exams and screenings," punctuated Mr. Christie.
As the oldest and most trusted real estate company in the Bahamas, HG Christie is ardently committed to the well-being of their fellow Bahamian communities and people. The team at this enduring Bahamian company shares a commitment to initiatives; charities and local organizations which seek to preserve and protect their cherished island nation. In 2012 HG Christie Ltd chose to celebrate a ninety-year anniversary by funding ninety mammograms for women of The Bahamas. "While considering how to celebrate our 90th year we pondered many options, but we earnestly felt that the right way to celebrate our ninety years of success was by giving the gift of our time and resources back to the communities in which we live, serve and value," John Christie recalls. The contribution provided a priceless service to women who otherwise would not have the means to access this critical component of feminine health care.
Please visit HGC's Island Guide for more information and facts about the Bahamas.
About D'Aguilar Art Foundation
The D'Aguilar Art Foundation (DAF), launched in 2008, is the culmination of Vincent D'Aguilar's vision for Bahamian Art. The foundation seeks to preserve and expand the D'Aguilar Art Collection – one of the most comprehensive privately held art collections in the Bahamas. The DAF recognizes the significance of this collection as valuable tool for art education and provides access to artists, scholars, collectors, and aficionados aspiring to study and research Bahamian art. Additionally, the DAF's Global Discovery Program encourages Bahamian art students at the tertiary and post-graduate level to develop a global awareness by providing travel grants to view the world's masterpieces, galleries, collections, and museums.
Internationally, the DAF anticipates a heightened appreciation of Bahamian Art. To that end, the DAF Bahamian art Lending Program continues to lend artworks from its collection to exhibitions and other applicable venues, specifically those in keeping with its philosophy to, above all, promote Bahamian Art. The program also affords commercial establishments in New Providence the opportunity to showcase artwork from the collection while concurrently encouraging private and commercial acquisitions of original Bahamian art.
Website: http://www.daguilarartfoundation.com
About HG Christie Ltd.
HG Christie is a full service real estate company in the Bahamas offering sales, rentals, appraisals, and property management. Founded in 1922 by the legendary Sir Harold George Christie, HG Christie is the Exclusive Affiliate of the prestigious Christie's International Real Estate Network. The company is known as "The Trusted Authority for Bahamas Real Estate" and has an incomparable selection of property listings from across The Bahamas.
Listings include private islands, luxury estates, affordable homes, and condos, vacation villas, commercial and development properties, as well as vacant land. With eight offices strategically located throughout the Bahamas in Nassau; Freeport; Governor's Harbour, Eleuthera; George Town, Exuma; Marsh Harbour, Hope Town, and Green Turtle Cay, Abaco: the HG Christie team of professional agents is knowledgeable, well established in their market and ready to support their client needs.
Website: http://www.hgchristie.com
Media Contact:
Karl Hirsch
323-410-7444 x104