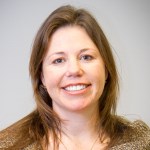 Philadelphia, PA (PRWEB) October 30, 2013
The MBA admissions process is heating up as the weather cools. Applicants from around the world are beginning to receive word from top business schools about how their recent applications fared in the extremely competitive admissions process. At this stage most applicants are either rejected or invited for an interview, which gives admissions committees the opportunity to further assess individuals' potential fit and value to their respective programs. Clear Admit recently sat down with Heidi Granner, a current MBA Admissions Counselor as well as a former BCG Consultant. The result is an interview that any MBA applicant – or MBA student – could enjoy and learn from.
Granner's years as a Chicago Booth student, adcom member and alumna, which includes interviewing over 40 applicants, give her a unique vantage point to discuss the intricacies of making a good first impression in what can be a very stressful interview environment. Furthermore, Granner also interviewed over 100 candidates for full-time positions while working at BCG, which gave her an even more nuanced understanding of how these two respective interview processes operate. This insider knowledge and experience results in a dynamic article that highlights the best approaches potential MBA students or aspiring consultants should keep in mind in order to ensure that their candidacies are taken seriously.
Granner offers a number of suggestions that all MBA and job applicants should refer to when preparing for an important interview. First impressions, Granner asserts, can have a direct impact on an applicant's overall appeal, so arriving on time and properly coiffed is imperative. Granner also notes that in the case of MBA admissions, it's often important that the applicant be just as prepared to ask a few questions as he or she is to answer them. The context and process for a consulting interview, on the other hand, is quite different, and in the article Granner does a thorough job of walking readers through the multi-stage interview process she took part in while working at BCG.
The timing of this article is ideal for those just hearing from their first round MBA programs, and comes with enough time to be just as useful to MBA students creating their full-time job search strategies.