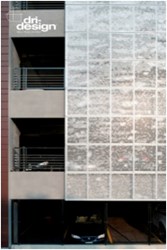 Humble, TX (PRWEB) October 31, 2013
A variety of perforated metals options are now available from Wade Architectural Systems Wade Architectural Systems, including industry leading manufacturers such as Centria, Dri-Design and VMZINC.
New perforated metal panels from Wade Architectural Systems are ideal for screening parking garages, exterior circulation systems, and mechanical systems. A customized perforation can also serve as decorative elements and building signage. Perforated metal panels can help dissipate sound while improving the safety and appearance of open-air structures. Perforated metal panels are an affordable alternative that improves the airflow and allows more natural light to enter the space. Customers who are considering adding perforated metal panels can count on Wade Architectural Systems to supply them with high quality panel packages.
Perforated metal panels can be customized to fit any shape and special pattern. With the ability to order customized panels, companies can be confident that the panels will fit perfectly and be the right solution for their problems. Whether the goal is to hide valuable equipment or provide a covering along a railing for added safety, Wade Architectural Systems can provide customers with the ideal panels for their needs. The new line of perforated metal panels is another addition to help customers get what they need.
The new perforated metal panels are ideal for outdoor areas where fast drainage is important. Panels with a heavier gauge can be used on stairwells and catwalks to eliminate puddles and ensure that the walking surface is safe for use. They're also ideal covers for large drains to ensure that debris and twigs won't travel into the plumbing.
Commonly used as decorative accents around businesses, the new perforated metal panels are also ideal for skirting overhangs and covering open areas. They can be installed at the base of railings to prevent people from putting their hands or feet through and they can be installed along a wall to add unique textures and patterns.
Areas that need a little more shade without being completely blocked off from the sun are also ideally suited to perforated metal panels. Dappled light will drift through the openings, so the space will get more shade without seeming oppressively dim.
The same features that make perforated metal panels ideal for adding shade to an area also make them perfect as a weather screen. Installed on vertical surfaces, it can block a substantial amount of rain and heavy wind while still allowing some air and light to flow into the space. This makes the new perforated metal panels from Wade Architectural Systems the perfect choice for ventilating parking garages, screening seating areas and protecting walkways.
Wade Architectural Systems provides customers with the architectural panels they need. They offer a range of products designed to suit their customers' needs perfectly, and now offer new perforated metal panels. The panels are an affordable alternative to solid walls and metal sheets, and they allow more air and light to flow through visual appeal. The panels are also light-weight, which makes them easy to install and work with.
About
Founded in 1988, Wade Architectural Systems is dedicated to serving the metals industry. The company offers digital imaging to ensure that their metal products will suit their customer's needs perfectly. They're a service-oriented company with a commitment to providing their customers with quality products. In addition to offering perforated metal panels, they also offer building envelopes and products specially designed for sun control, air movement and moisture protection. Customers call Wade Architectural Systems directly at (800) 950-4544.