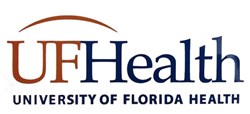 By incorporating healthy nutritional habits into the very foundation of the culture, the CHHIL program will hopefully help create permanent lifestyle changes that will combat this country's obesity epidemic
(PRWEB) October 30, 2013
Dr. Michael Omidi and his brother Julian Omidi, through their charity organization Children's Obesity Fund, are supporting a program of University of Florida (UF) Health called Children's Health Habits Integrated for Life (CHHIL). Developed in partnership with local African American churches, the program is an obesity attenuation and diabetes prevention program for African American children.
"The CHHIL program is unique in that it addresses the obesity epidemic in African American communities through the support of local churches and faith-based organizations," says Julian Omidi, cofounder of the Children's Obesity Fund. "By incorporating healthy nutritional habits into the very foundation of the culture, the CHHIL program will hopefully help create permanent lifestyle changes that will combat this country's obesity epidemic."
The program's goal is to study the effectiveness of faith-based programs in creating behavioral changes that effectively combat obesity. The CHHIL program is sponsored by UF College of Medicine-Jacksonville's Center for Health Equity and Quality Research. Twenty-six churches in the Jacksonville area are participating, with the St. Paul Missionary Baptist Church (http://www.spmbcjax.org) serving as the study's base.
The eight-month CHHIL program follows the effects of lifestyle behavior modification on overweight and obese African American (AA) children between the ages of 6 and 11 and their parents, with a formal assessment made after completion of the first eight weeks. The immediate goal is to reduce diabetes risk factors by promoting the adoption of healthy lifestyles. The long-term goal is to reduce obesity and type 2 diabetes in African American children.
Obesity and type 2 diabetes are known to disproportionately affect the African American community. More than 35 percent of African American children are either overweight or obese, while 31 percent of all other children can be classified as being overweight or obese, according to the Journal of the American Medical Association.
The UF Center for Health Equity and Quality Research (CHEQR), an important division of the extensive medical research activities of UF Health conducts applied research on clinical care and health disparities among populations served by UF Health in Jacksonville. CHEQR (http://www.hscj.ufl.edu/cheqr/Projects.aspx) is built on the principles of 1) optimal health for all individuals and the elimination of health disparities and 2) promoting change through quality research and education.
UF Health promotes health through outstanding patient care, innovative and rigorous education in the health professions and biomedical sciences, and high-impact research and clinical investigation. Faculty of UF Health includes nationally and internationally recognized physicians whose medical expertise is supported by intensive research activities.
Cofounded by the Omidi brothers, the Children's Obesity Fund (http://www.childrensobesityfund.org) hopes to help reverse the trend of rising obesity rates in America. The goal of the non-profit charity is to help people fully understand the obesity issue and its dire impacts on individuals and society as a whole -- and to use that knowledge to encourage children to grow up strong and healthy. Children's Obesity Fund partners with other organizations to educate and support parents, educators and others so that we can all work together to raise healthy, active, social, and happy children. While the organization does not accept donations, it does encourage direct contributions of money and talents to the associations featured on our website. Children's Obesity Fund is on Facebook, as well as Google+, Twitter, and Pinterest.