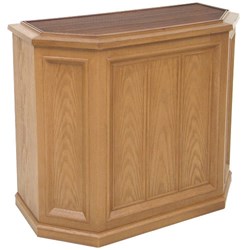 Austin, TX (PRWEB) October 31, 2013
AllergyandAir.com recently made available the latest line of Essick humidifiers. Allergy & Air offers elite customer service and a secure online shopping environment. In total, three new whole house humidifiers were made available.
For over 90 years, Essick Air Products has established a strong reputation as a leader in providing high-quality, energy efficiency, environmentally-friendly products. Essick is known for providing superior products that enhance personal health and improve the in-home living environment with world-class quality and innovation. The three newly released products include the Whole House Evaporative Humidifier, Whole House Console Variable Speed Humidifier, and the Credenza-Style Whole House Humidifier.
Each whole house humidifier features a 3 gallon to 5.5 gallon capacity with the ability to disperse up to 13 gallons of water per day. While small in size, they can provide efficient humidification for up to 3,000 square feet. Simple maintenance, digital or analog controls, and automatic humidistat makes each option ideal for a variety of homes. The E-Z roll casters also allow owners to quickly and easily move the humidifier from one room to another if needed.
Kari Hall, Director of Category Management at AllergyandAir.com stated, "We are extremely excited to make these humidifiers available through our website. They have proven to be extremely durable, reliable, effective, and user-friendly. At the same time, they boast a remarkably small footprint to ensure they can be easily used without feeling like they are taking up valuable space."
Hall went on to say, "We have offered Essick humidifiers on our site for a long time because they are high quality products which constantly get rave reviews from our customers. We expect the new line of whole house humidifiers to be greeted with the same level of excitement."
AllergyandAir.com is part of the Living Direct family. They are not only known for offering affordable prices on high quality indoor air quality products, but also elite customer service.
AllergyandAir.com is a owned and managed by the Living Direct family. You can also follow them on Facebook, Twitter, and YouTube to discover more about their amazing products, discounts, and giveaways. Feel free to call 1-866-975-4846 for additional information.