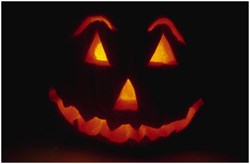 Lincoln, RI (PRWEB) October 29, 2013
Halloween is one of the most enjoyable days of the year for children. But there are many dangers that come with wearing a costume and trick-or-treating, so Amica Insurance is sharing tips to help keep kids safe.
As of 2011, 73 percent of parents say their children take part in trick-or-treating, according to Safe Kids Worldwide. Additionally, more than twice as many children are killed in pedestrian/vehicle accidents between 4 and 10 p.m. on Halloween than on a normal day. That's why Amica is offering the following tips from the Centers for Disease Control and Prevention for a safe and enjoyable Halloween experience:

Swords, knives and similar costume accessories should be short, soft and flexible.
Avoid trick-or-treating alone. Kids should be accompanied by a trusted adult or travel in groups.
Fasten reflective tape to costumes and candy bags so drivers can spot you.
Examine all candy for choking hazards or any signs of tampering. Don't eat too much candy at one time.
About Amica Insurance
Amica Mutual Insurance Co., the nation's oldest mutual insurer of automobiles, was founded in 1907. The company, based in Lincoln, RI, is a national writer of automobile, homeowners, marine and personal umbrella liability insurance. Life coverage is available through Amica Life Insurance Company, a wholly owned subsidiary. Amica employs more than 3,200 people in 40 offices across the country.
CONTACT: Vince Burks, Corporate Communications, 50 Amica Way, Lincoln, RI 02865-1155, 800-652-6422, ext. 24563
Twitter: Amica
Facebook: Amica Mutual Insurance Co.