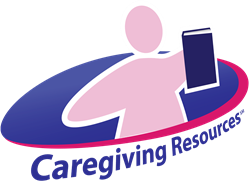 Until you find yourself caring for an elderly loved one, it's difficult to imagine how much responsibility it can be.
Neenah, Wis. (PRWEB) October 30, 2013
National Family Caregivers Month began as a celebration during the week of Thanksgiving 1997 and has since grown into an annual, month-long acknowledgement and celebration of family caregivers. President Barack Obama signed a proclamation on Nov. 1, 2012, that reads in part, ""I encourage all Americans to pay tribute to those who provide for the health and well-being of their family members, friends, and neighbors."
"Until you find yourself caring for an elderly loved one, it's difficult to imagine how much responsibility it can be," says Lynn Wilson, Founder of The CareGiver Partnership, a national retailer of adult diapers, incontinence products and other home health care supplies. "Family caregivers' responsibilities can include everything from meal preparation and housekeeping, to medication and wound care, to transportation and financial planning."
Wilson says caregiving is a labor of love for many, but there are things you can say to family caregivers to be helpful and make them feel appreciated.
1. Simply telling a caregiver she's doing a fantastic job can go a long way. Writing it in a note with a small gift, such as a gift certificate to go out and enjoy a meal, makes it unforgettable.
2. Recognizing what a caregiver is doing is a work of love, and that person is lucky to have him, is sometimes all that's needed to keep him going.
3. Asking if there's anything a caregiver needs makes her feel she's being cared for in return. Mowing a lawn, bringing dinner, cleaning her house, walking her dog, or sitting with a loved one so she can spend time with her spouse or children are ways to help.
4. Asking a caregiver how he is doing — instead of just asking about the person being cared for — is a great way to offer support.
5. Giving a caregiver "permission" to take care of her own needs without guilt can help relieve stress.
6. Passing along helpful resources will remind a caregiver someone is thinking of her.
7. Distracting a caregiver by sharing a humorous story and laughing together can help relieve stress, promote relaxation and boost energy.
8. Simply telling a caregiver you're thinking of him can be encouraging.
9. Regardless of the message, most caregivers agree that an e-mail or Facebook message will never replace a visit, phone call or card in the mail.
10. Sometimes just listening, without saying anything at all, is what a caregiver needs.
More than 65 million Americans care for loved ones with chronic conditions, disabilities, disease or the frailties of old age, according to the Caregiver Action Network, formerly the National Family Caregivers Association. Caregivers of people who are 70 years or older can seek support through the Administration on Aging's National Family Caregiver Support Program.
For more information on caregiving issues, visit The CareGiver Partnership's Caregiver Resource Library or blog, or call 1-800-985-1353 for one-on-one personal attention.
The CareGiver Partnership is a national direct-to-consumer retailer of home healthcare products for incontinence, diabetes, nutrition support and more. In its seventh year of providing products and services that help caregivers and loved ones maintain personal dignity, the company also offers an online library of more than 1,500 family caregiver resources and personal service by experts in caregiving. Call 1-800-985-1353 or visit online at caregiverpartnership.com.