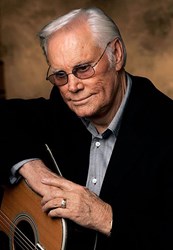 George Jones, "the greatest living country singer" lives on, in our hearts and in future generations of entertainers. We are honored and humbled.
Houston, TX (PRWEB) November 11, 2013
Belegenza Extraordinary Hair Care is pleased to have been invited to help honor, George Jones, the Legendary Son of Country, this month in Nashville, Tennessee. Belegenza believes in creating legends today, and feels privileged to have the opportunity to honor the legend of all legends, George Jones. Steve Stein, Founder and CEO of Celebrity Connected, has invited Belegenza Founder and CEO Alan Eschenburg and Co-owner and COO Cheryl Honc, to help honor the late country star. Belegenza will be providing the All-Star list of performers and Celebrity guests with swagbags filled of Belegenza products, as well as preparing with the stars before the big night.
George Jones was on his farewell tour titled, "The Grand Tour," when he passed away last April, at the age of 81. George Jones burst onto the country music scene in the 1950s, and for the next six decades he constantly helped raise the bar for country music. From the mid-1950s to the 21st century, Jones celebrated 143 Top 40 country hits. During his career, Jones was awarded the four highest honors anyone in his line of work could be awarded— In 1992, he was inducted to the Country Music Hall of Fame; in 2002, he was awarded the National Medal of Arts; in 2008, he was saluted by the Kennedy Center Honors Foundation; this year, at the 2013 Grammys, he was awarded the Lifetime Achievement Award.
Ironically, the sold-out show will go on for the man once nicknamed, "No Show Jones." Jone's wife, Nancy, contacted the all-star lineup and asked if they still intended on performing come November; they all responded yes. As fate would have it, Nashville will honor George one last time, in front of a sold out Bridgestone Arena with all kinds of music, because that is what Nashville is. George Jones hoped to sell out the 20,000-seat arena with the help of Kid Rock, Garth Brooks, Alan Jackson, Brad Paisley, and many more. However, Jones did not have to hope, almost every stop on his sixty-city farewell tour sold out almost immediately, including the November 22nd show.
As of October 8, the tribute concert dubbed, "Playin' Possum! The Final NO Show," will feature performances by Brad Paisley, Martina McBride, Big & Rich, Lee Ann Womack, Craig Morgan, Carrie Underwood, Thompson Square, Ronnie Milsap, Bill Anderson and rockers Megadeth. Previously announced performers include Kid Rock, George Strait, Blake Shelton, Miranda Lambert, Eric Church, Alan Jackson, Dierks Bentley, Reba McEntire, Alabama, Travis Tritt, Tanya Tucker, Josh Turner, The Oak Ridge Boys, Charlie Daniels, Jamey Johnson, Montgomery Gentry, Sam Moore, Luke Bryan, Taylor Swift, Kacey Musgraves, Florida Georgia Line, and others.