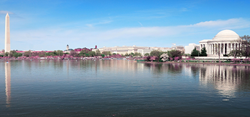 Dulles, VA (PRWEB) October 30, 2013
Unanet, a developer of services automation software that helps project-based organizations manage people and projects for improved efficiency and effectiveness, has announced early bird registration for their 2014 annual customer meeting.
The customer meeting, known as the Unanet Champions Conference, is open to all customers and partners. The 2014 national event is taking place on March 13th and 14th at the Ritz-Carlton in Tysons, VA. Customers from all backgrounds are encouraged to take advantage of the early bird registration rate, which offers a $300 discount until January 31st.
With Unanet's continued growth in customers, partners and employees, the conference expands each year, and it is anticipated that 2014 will be the largest gathering to date. Donna Kilbourn, Unanet's Senior Vice President of Customer Account Management and Partners, leads the organization of the Unanet Champions Conference every year. She commented on the reasoning for 'Champions' in the title; "The conference focuses on success strategies, and the role of individual 'champions' in supporting and leading the change required for businesses to improve their performance. The event is packed with sessions to help our customers learn proven strategies and best practices for success from their peers, and from Unanet staff and partners."
The conference includes keynote speakers, breakout sessions on product features and applications, and many opportunities to network and share knowledge. Sessions offer Continuing Professional Education (CPE) credits for eligible attendees. Consultants with Unanet's Professional Services team will also be on hand throughout the conference to work with customers one-on-one to answer their questions and explore new ideas.
About Unanet:
Unanet is a leading provider of Cloud or On-Premise software for project-based organizations. Unanet delivers skills management, resource planning, budgeting & forecasting, time & expense reporting, billing & revenue recognition, and project management reporting. Over 1000 organizations rely on Unanet to maximize staff utilization, reduce administrative costs by 90%, improve invoicing by 10X, and support forward decision-making for improved operations.