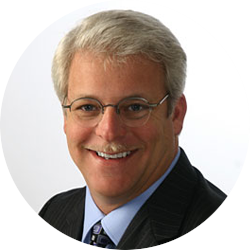 Springfield, MO (PRWEB) October 29, 2013
Dr. Robert Renynolds, a dental implant dentist, recommends that patients who suffer from gum disease seek treatment before receiving dental implants. Eradicating gum disease from the mouth can help ensure that the implant surgery is successful. Dr. Reynolds offers the Laser Assisted New Attachment Procedure (LANAP), to eligible patients who require gum disease treatment in Springfield MO.
When a patient is missing teeth, Dr. Reynolds recommends dental implants as a permanent tooth replacement solution. A dental implant consists of a titanium base that is implanted in the bone of the jaw, an attachment (abutment) piece, and a lifelike crown that is visible above the gum line. Ideal candidates for dental implants have a healthy level of bone density in the jaw and also have healthy gum tissue. It is important to eradicate disease from the site of implant placement before surgery so that healthy tissue can heal tightly around the implant.
Dr. Reynolds uses LANAP to treat gum disease prior to implant surgery. LANAP is less invasive than traditional surgical methods. It uses a highly selective laser to remove damaged tissue while allowing healthy tissue to remain intact. The laser also stimulates regeneration of cells in the bone tissue, which helps to reverse bone deterioration caused by tooth loss. Because LANAP is less invasive, most patients can expect faster healing times and less discomfort than they would with traditional "flap surgery." Some patients may need to wait for a period of time between receiving gum disease treatment and having dental implants placed, to allow the gum tissue to heal. Because it is less invasive, this time period may be shorter with LANAP than with flap surgery.
To learn more about how LANAP can improve your dental implant surgery, visit http://www.my417dentist.com for more information and contact your dental implant dentist today.
About The Doctor
Ozarks' Preferred Dental Group is a general practice offering personalized dental care for patients in Springfield, MO since 1921. Dr. Robert Reynolds received his dental degree from the University of Missouri and is part of one percent of dental professionals providing the LANAP FDA cleared laser procedure for gum disease and periodontal treatment. Dr. Reynolds represents the third generation of Reynolds family dentists providing dedicated dental care to patients in the Springfield, MO area. Dr. Reynolds's professional affiliations include the Academy of General Dentistry, the Academy of Dental Sleep Medicine, the International Association of Orthodontists, and the American Academy of Functional Orthodontists. To learn more about Ozarks' Preferred Dental Group and their dental services, visit their website at http://www.ozarkspreferreddental.com.