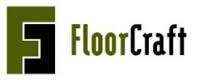 Irvine, CA (PRWEB) October 30, 2013
FloorCraft of Irvine, California has added a custom wood flooring gallery to their showroom in the Irvine location. The gallery was designed to allow the shop to showcase their hand-made wood offering more effectively and give customers a more hands-on and interactive experience when they are shopping for the perfect custom wood flooring. A company spokesperson said, "FloorCraft has always offered the best custom wood flooring, so in that sense the gallery is nothing new. What is new is the layout of the gallery that allows us to better display our hand-made woods."
What is new in the gallery is the introduction of the FloorCraft line of Tuscany Olive Wood Flooring. This exclusive line is new to the company and is prominently displayed in the new gallery. Tuscany Olive Wood Flooring is becoming more sought after by home builders and home owners because of its unique character that means no two pieces of wood are the same. Some have dark marble graining while others have a sun drenched blonde color reminiscent of Tuscany itself. With Tuscany Olive Wood flooring, home owners can create a look unique to their home.
The new gallery and the introduction of the Tuscany Olive Wood Flooring is exactly the type of activities customers expect from FloorCraft. The company is known for offering customers the latest and best flooring options and the owners of the company are constantly searching for floor products that fit in with the latest styles and trends, and bringing those quality options to customers through their showroom. With this updated gallery and expanded line of wood products FloorCraft is continuing to offer clients the best in flooring options.
To learn more visit the FloorCraft website at http://www.floorcraftinc.com/ or call 949.863.9060 to speak with a company representative. FloorCraft also has a presence on Facebook and Twitter.
###