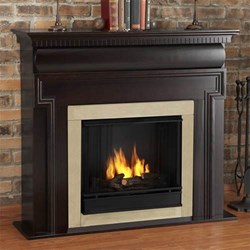 Austin, TX (PRWEB) October 31, 2013
As the temperature starts to drop, it is time to hunt down the best in-home heating options to use during the coming months. A real flame heater offers an easy, relaxing, and enjoyable way to heat a home. Compact Appliance has recently released a new line of real flame in home heaters which are now available online.
There are a wide variety of real flame heaters to choose from. They are designed to easily be positioned as an indoor fireplace or outdoors on a deck, patio, or backyard. Buyers can choose from fire pits, fire bowls, fireplaces, and even fire columns. This guarantees there is an option to fit the look, style, and size requirements of any room or space.
Kari Hall, Director of Category Management recently noted, "At CompactAppliance.com we select all of our products based on a rigid set of guidelines. Thorough testing ensures our real flame heaters are durable, reliable, and affordable. We emphasize products that provide a great looking solution that is flexible and versatile because that is what our customers have grown to expect."
Hall went on to say, "This year, we feel like we have added a variety of different styles and types of real flame heaters to our online shopping experience to ensure everyone will find something that fits perfectly into their home. With both wood and propane options available there is definitely something for everyone."
CompactAppliance.com is not only known for offering some of the best prices around but also providing an elite level of customer service. Over the past 13 years, Living Direct has continued to provide superior levels of customer satisfaction by offering products that have been rigorously tested at the lowest possible prices.
CompactAppliance.com is owned and managed by the Living Direct family. You can also follow them on Facebook, Twitter, and YouTube to discover more about their amazing products, discounts, and giveaways. Feel free to call 1-866-975-4846 for additional information.