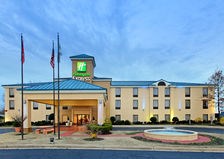 "We want to create more parking options for our customers while keeping the price still reasonable."
Memphis, TN (PRWEB) November 04, 2013
Greenbee Parking, a young and upcoming airport parking service, has received good reviews for their outstanding service in the latest Memphis airport parking reviews. Travelers using the busy Memphis (MEM) airport have been pleasantly surprised with the additional parking benefits offered by private players like Greenbee Parking (http://www.greenbeeparking.com/TENNESSEE/MEM/Reviews-of-MEM/page.html). Along with wider options and more parking opportunities, they have also come to enjoy the great customer service, innovative options and affordable rates. There is a great opportunity to save with the plethora of deals offered by the young company, not just for the long term customers but also for those who are booking space for a shorter duration.
"We want to create more parking options for our customers while keeping the price still reasonable," said Christine Cooper – Marketing Coordinator, Greenbee Parking. "The latest Memphis airport parking reviews shows that our efforts have not only found fruition but have been very well received by our customers, and that is a big boost for us."
Memphis International Airport Parking Information
Memphis International Airport is one of the busiest airports in North America with more than 6 million passengers traveling through here every year. It is also the only airport in the continent which has received the nomenclature "America's Aerotropolis", a world class airport-integrated region which has numerous businesses within the premises as well as those extending from it to adjacent regions and residential complexes. The expansion of the airport is intrinsically linked to the expansion and development of these extended businesses as well. This civil-military airport is located close to Memphis downtown and acts as the global super hub for FedEx. It has non- stop connections to major domestic and international cities including those in Mexico and other South American countries, Canada and the Caribbean Islands, leading European and Asian cities. It has the second largest cargo operations base in the world and the 41st airport in the US in terms of enplanement.
Players like Greenbee Parking have come in with their affordable offers and have added to the positive airport experience that travelers have always known to enjoy here. The Memphis airport parking reviews and customer feedback show that their easy and comfortable options have been well received which is a great inspiration for them to come up with more innovative offers.
The Greenbee Airport Parking Solution
Greenbeeparking.com is the connection between consumers and parking vacancies in close proximity to major airports and seaports. The parking spaces are very affordable because the company has negotiated discounted rates with major hotel chains for the parking spaces that are not currently occupied. Here's how it works.
Greenbee Parking puts the available inventory of parking spaces on their website to be reserved by business and leisure travelers looking for cheap airport parking. This alternative method for finding parking equates to significant savings for the traveler. You can learn more about their offers from (http://www.youtube.com/watch?v=WWLybHNYjYQ) or via the web at (http://www.greenbeeparking.com).
About Greenbee Parking
Greenbee Parking is the nation's most innovative long term parking company, with a new way of making long term parking affordable. The company is rapidly adding new airports to its network.