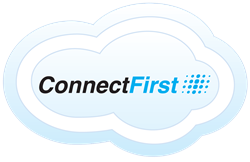 Not only has Connect First Safe delivered immediate results, but it has also been extremely easy to integrate within our company
Boulder, Colo. (PRWEB) October 30, 2013
Communication Solutions, a premier provider of call center services, originally partnered with Connect First to use their award-winning Cloud Routing solution in early September. After the new TCPA regulations became effective on Oct. 16, Communication Solutions realized the outbound dialing aspect of their business could be in violation of regulations. In response to this problem, Communication Solutions implemented Connect First Safe, an outbound dialing platform that gives companies a variety of tools in order to keep them in compliance with the new regulations. For Communication Solutions, the implementation of Connect First Safe has gone seamlessly.
"Working with Connect First has truly been a pleasure," said Bryan Williams, Director of Business Development at Communication Solutions. "Not only has Connect First Safe delivered immediate results, but it has also been extremely easy to integrate within our company."
Connect First Safe offers numerous tools in order to keep companies within the boundaries of the law. Customers looking for the ability to dial cell phone numbers without worrying about TCPA compliance can use the TCPA Safe Mode, which operates without the "capacity" for predictive/preview dialing. Additional features include the Internal Whitelist Management tool and increased "Do Not Call" scrubbing capabilities.
For more information on Connect First Safe, and the entire Connect First Compliance Suite, please visit http://www.connectfirst.com/tcpa.
About Communication Solutions: Founded in 1996 by industry professionals, Communication Solutions, LLC is a premier provider of business-to-consumer and business-to-business Outbound, Inbound, and Click-to-Chat call center services headquartered in Springfield, MO.
Communication Solutions has helped many Fortune 500 corporations achieve maximum results from their direct marketing efforts, which is why they continue to use Communication Solutions services year after year. Communication Solutions has the 'know-how' and personnel to create contact center solutions that help their clients acquire new customers while increasing the loyalty and satisfaction of their current customer base. Communication Solutions uses state-of-the-art technology, innovative business strategies and the highest-quality sales associates to provide clients with optimal results.
About Connect First: Connect First is an award-winning SaaS telecommunications and cloud contact center software provider that focuses on customer satisfaction and elegant hosted solutions. Connect First offers a robust platform, designed and supported by a team of highly experienced engineers, designers and business analysts, and backed with personalized in-house customer care. Solutions include Cloud Routing, Inbound ACD, Outbound Dialing, Call Tracking, Interactive Voice Response (IVR), Voice Broadcast, Disaster Recovery, Predictive Dialer, Real-Time Telemetry, CDR Reporting, Live Agent Chat and more. Through a consultative approach with each customer interaction, Connect First builds customized solutions to meet the needs of a discerning customer base. Visit http://www.connectfirst.com for more information or a free consultation with a contact center solutions expert.