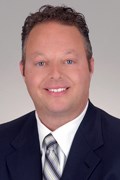 Offering reward money to disgruntled employees is the wrong approach.
Southlake, Texas (PRWEB) October 30, 2013
BSA | The Business Software Alliance, an anti-piracy and lobbying organization funded by the largest software publishers including Adobe, Microsoft, Autodesk, IBM, and Oracle, repeatedly run internet and radio ads in major markets throughout the nation soliciting anti-piracy tips from whistleblowers.
Robert J. Scott, Managing Partner, of intellectual property and technology law firm, Scott & Scott, LLP, says, "We believe the BSA's radio and internet advertising campaigns offering cash rewards for software piracy tips coupled with the promise not to disclose the informant's name gives IT staff an incentive not to closely manage software licenses. In many instances, the informant is the same person responsible for software compliance at the company they are reporting."
The following is an example of a BSA radio ad containing a testimonial from an informant as reported by Kantar Media's Adscope™ research:
"Is your company copying software illegally? Has your boss had you install illegal software on company computers? If so, your company is breaking the law. Report software piracy confidentially to BSA, the Software Alliance. Software piracy is not a victimless crime. Call 1-888-NOPIRACY or online and input nopiracy.org. A man who previously reported software piracy to the BSA is featured. He notes it is very simple and easy. It is truly confidential and the whole phone call took about five minutes. They just asked a few general questions and from there they put everything over on their own. BSA, the Software Alliance is offering cash rewards for qualifying software piracy leads."(1)
"While we understand the Business Software Alliance's desire to protect the intellectual property rights of its software publisher members, I think offering reward money to disgruntled employees is the wrong approach." Scott said.
Scott & Scott, LLP recommend companies implement the following procedures into their business practices:
1. Create standardized agreements with publishers.
2. Retain proofs of purchase and keep accurate records.
3. Choose integrated IT asset management tools
4. Obtain expert assistance in the event of an audit.
For additional free resources, visit http://www.bsadefense.com. Hundreds of companies have found Scott & Scott's Fine Calculator to be a very helpful risk-assessment tool.
Note:
Robert J. Scott is a highly regarded expert on software defense and is available for interviews on this topic.
Scott & Scott, LLP (http://www.scottandscottllp.com) has a practice group dedicated to BSA and SIIA Defense. Our legal and technology professionals provide software audit defense and software compliance solutions and have years of experience successfully defending software audits.
-30-
(1) Aired on radio stations in Atlanta, Denver, Los Angeles, Portland, Providence, Sacramento, San Diego, San Francisco, Seattle, St. Louis