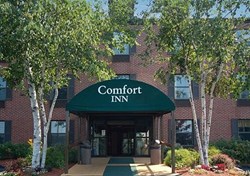 "We want our customers to feel positive, privileged and enjoy a good deal without any worries."
Portland, ME (PRWEB) November 08, 2013
Greenbee Parking has announced a series of brand new parking deals which promise savings opportunities for all their customers using the Portland Maine (PWM) airport. These deals are specially designed to ensure maximum value for money for all Greenbee customers, whether they are booking the service on a long term basis or for a shorter duration. In each case they can get secure parking spots easily without worrying about these expenses cutting into their airport budgets. Greenbee has made sure that with their affordable rates and their multi-level parking offers, there will be no need for travelers to go hunting for Portland Maine airport parking coupons anymore.
"We want our customers to feel positive, privileged and enjoy a good deal without any worries," said Christine Cooper – Marketing Coordinator, Greenbee Parking. "We have designed several new deals which allow customers to book a parking space at very reasonable rates any time they want. We are confident that our deals will negate the need for Portland Maine airport parking coupons in order to save on parking expenses."
Portland International Jetport Parking Information
Portland International Jetport serves the main city of Portland in Cumberland County as well as parts of South Portland as the airport sprawls across both these regions. It is the busiest and the most important airport for the state of Maine and serves around 1.7 million passengers on an average. It is the third most affordable airport in New England which along with its proximity to the central business district of Portland makes it a popular business travel hub. The airport has recently undergone a $75 million renovation to expand its services and improve on traveler experience here.
The advent of private players in the field like Greenbee Parking has added to these positive experiences. Now there are wider parking options for all and more flexible rates which further ease travel budget woes. Greenbee Parking stands apart with their innovative deals which negate all needs for Portland Maine airport parking coupons in order to save on airport parking expenses.
The Greenbee Airport Parking Solution
Greenbeeparking.com is the connection between consumers and parking vacancies in close proximity to major airports and seaports. The parking spaces are very affordable because the company has negotiated discounted rates with major hotel chains for the parking spaces that are not currently occupied. Here's how it works.
Greenbee Parking puts the available inventory of parking spaces on their website to be reserved by business and leisure travelers looking for cheap airport parking. This alternative method for finding parking equates to significant savings for the traveler. You can learn more about their offers from (http://www.youtube.com/watch?v=WWLybHNYjYQ) or via the web at (http://www.greenbeeparking.com).
About Greenbee Parking
Greenbee Parking is the nation's most innovative long term parking company, with a new way of making long term parking affordable. The company is rapidly adding new airports to its network.