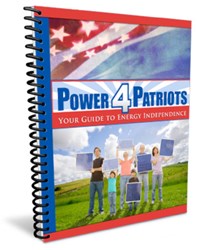 Power4Patriots was created as a way to allow anyone to become independent of high power bills and outages.
Nashville, Tenn. (PRWEB) October 31, 2013
According to an Oct. 12, 2013, article from Discovery.com, Norwich (Conn.) University's Delta T-90 House won the Affordability Contest during the recent sixth Solar Decathlon Contest.
The team spent two years building a solar-powered home – a modern log cabin designed specifically for New Englanders as a way to reduce the high fuel costs that come from heating old homes – for an estimated $168,385.
The Norwich University team kept costs down by using 16-inch walls with deep-set windows that minimize heat loss, as well as a mini-split heat pump HVAC system that has a single supply diffuser for compact heating and cooling, avoiding the need for ductwork or obvious mechanical elements.
Power4Patriots congratulations the team for its success and strongly encourages homeowners to use solar power, offering a less expensive alternative for do-it-yourselfers. Power4Patriots realizes how expensive pre-made solar panels, wind turbines, solar air heaters and solar water heaters are and that's why it has developed a series of videos and manuals describing how to build those items from scratch.
The system includes six videos demonstrating how to build a solar panel, including choosing the right materials, finding the right site for the system and avoiding costly mistakes, as well as two instruction manuals with step-by-step, illustrated directions. It also includes four videos and two instruction manuals detailing how to build a wind turbine.
The company says that installing solar panels and a wind turbine at one's home will cut energy costs by as much as 75 percent. On average, the costs are under $200 to build a solar panel and under $200 to build a wind turbine. Consumers who purchase already-made solar panels and wind turbines spend three to four times that amount. The time commitment to build a solar panel ranges from two to four hours, with the first one requiring more time than subsequent panels. A wind turbine requires a handful of hours to build.
Power4Patriots was created as a way to allow anyone to become independent of high power bills and outages. Cost-effective and uncomplicated, Power4Patriots teaches people how to build their own, environmentally friendly sources of energy.
Check out this Patriot Headquarters blog to learn whether older and not-so-handy people should attempt to build their own solar panels.
Patriot Headquarters publishes articles, videos and news to help patriots become more self-reliant and independent from government and big business.