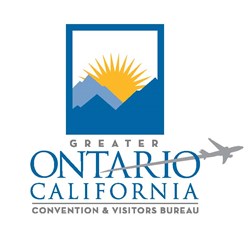 There is power in the brand.
Ontario, CA (PRWEB) October 30, 2013
Red Lion Hotels Corporation's announcement that it has added a local hotel to its brand is good news for Greater Ontario.
The Red Lion Hotel Ontario Airport, (Formerly the Ayres Grand Boutique Suites at 204 N. Vineyard Ave.), will bring more marketing power to the region, which will benefit all travel and tourism businesses in Greater Ontario, said Michael Krouse, President and CEO of the Greater Ontario Convention and Visitors Bureau.
"There is power in the brand," Krouse said. "Brand-name hotel chains spend more money marketing their brands using the benefits of the destination, and they have the infrastructure to support both managed properties and franchises through global distribution and reservation systems, global websites, a national sales structure, training and revenue management that gets a greater return, dollar-for-dollar."
Greater Ontario has been bringing in more brand-name hotels as its reputation as a popular Southern California travel and meeting destination continues to grow.
"Brand-name hotels bring credibility to a destination. They drive increases in rate and occupancy and raise the general status of tourism-related businesses in the regions they serve," said Krouse. "That, in turn, generates greater tax revenue for the city, which benefits everyone."
The new Red Lion Hotel Ontario Airport features 107 rooms and suites and borders the Ontario Convention Center. Amenities include an outdoor pool and hot tub, a hot breakfast cooked to order and free internet access. Just 2.5 miles from the hotel, the Ontario Motor Speedway offers NASCAR oval stock car racing and NHRA drag racing. Ontario Mills, Citizens Business Bank Arena, Big League Fields and Victoria Gardens are all within a few miles of the hotel.
About the Greater Ontario Convention and Visitors Bureau
The Greater Ontario Convention and Visitors Bureau provides groups and meeting professionals with an unbiased, comprehensive resource when booking a tour, convention, meeting or event within the cities of Ontario and Rancho Cucamonga, Calif. Ideal for both leisure and business travel, the region boasts scenic mountains, deserts, vineyards and metropolitan areas that are both historic and cosmopolitan in character. For meeting needs of all sizes – from a conference room to a citywide convention utilizing the Ontario Convention Center – or for a special exposition or sporting event, the Greater Ontario Convention and Visitors Bureau will provide the necessary destination support tools to execute a successful experience. Visit http://www.discoverontariocalifornia.org.